William P. Baldwin House
1805 Copeland Street
Jacksonville, Florida 32204-4616
Ransom Buffalow, 1919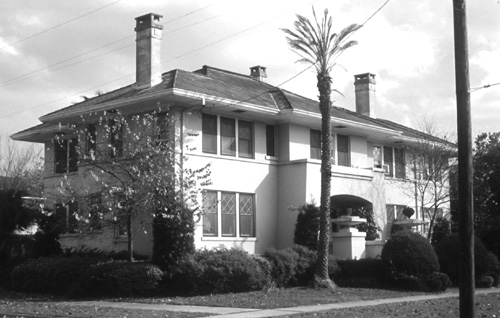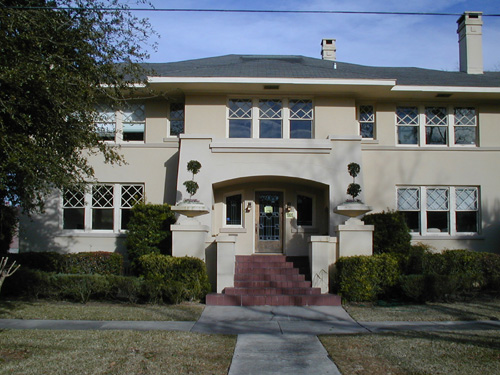 Ransom Buffalow's career in Jacksonville is somewhat of a puzzle. He came to Jacksonville in 1910 and advertised himself as "a builder and designer," but never referred to himself as an architect. He designed and built a number of fine residences in the Prairie School idiom after World War I, when most architects locally and nationally were abandoning it. This house was built for William P. Baldwin, vice president of the Baldwin-Lewis Naval Stores Company. It is one of Buffalow's best Prairie School designs. The strong horizontal emphasis is carried out by the low-pitched overhanging roof, the second-story band of windows connected by a continuous projecting sill, the detailing on the chimneys, and the porch urns. The segmental arch over the door and the splayed central facade pay homage to the designs of Chicago architect George W. Maher.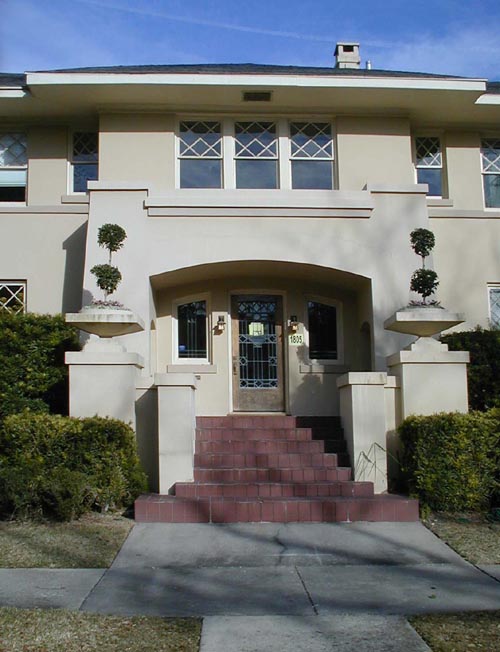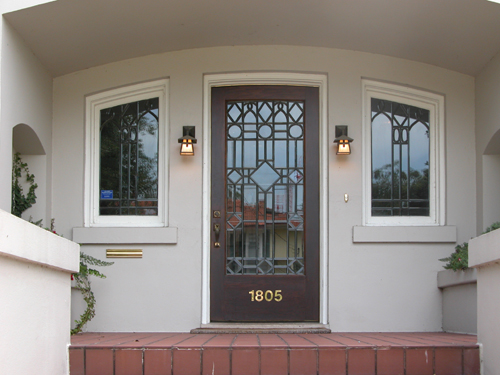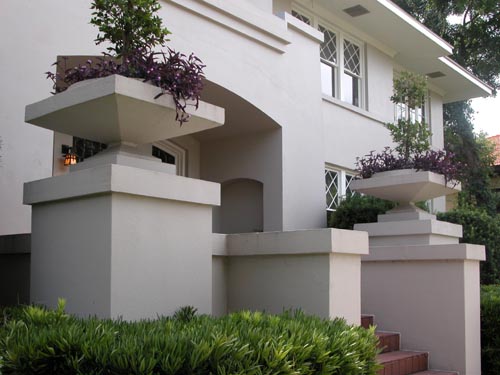 Listed in the National Register of Historic Places in 1985 as part of the Riverside Historic District.

Photos by Judy Davis and Wayne W. Wood.

References
• Broward, Robert C.: The Architecture of Henry John Klutho: The Prairie School in Jacksonville. Jacksonville, Florida: The Jacksonville Historical Society, 2003.
• Wood, Wayne W.: Jacksonville's Architectural Heritage: Landmarks for the Future. Gainesville, Florida: University Press of Florida, 1996.