George F. Bensel House
2165 River Boulevard
Jacksonville, Florida 32204-4413
Wilbur B. Talley, 1912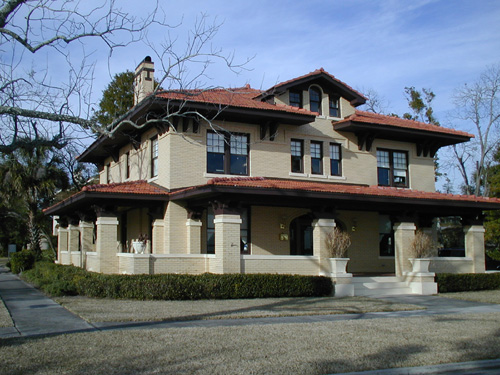 George F. Bensel, president of Southern States Land & Timber Co., was the original owner of this buff-colored brick residence, which displays some novel variations of Prairie School themes. The large roof brackets call attention to the broad overhang of the eaves and give the entire roof an appearance of floating above the brick walls. The horizontal emphasis of the roofline is echoed by the porch, which has a low wall forming a terrace on two sides of the house. Decorative wooden crossbars crown the tops of the porch piers, abstractly mimicking the capitals that would adorn a classical column. These wooden members suggest an Oriental influence, which was a frequent motif of the Prairie School.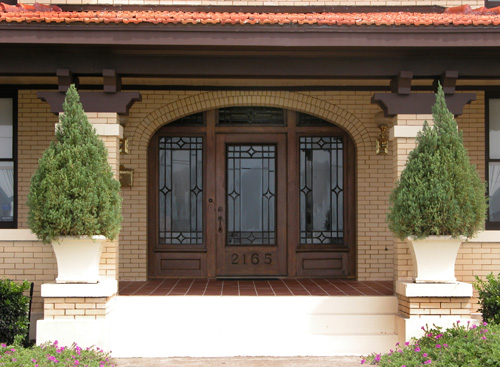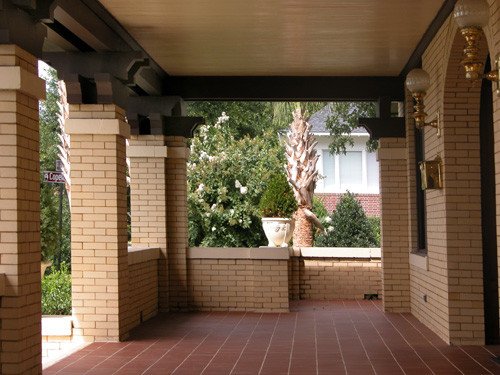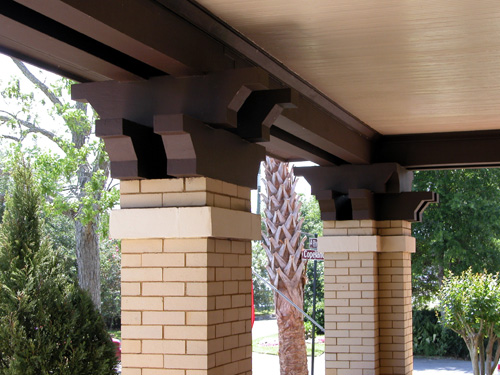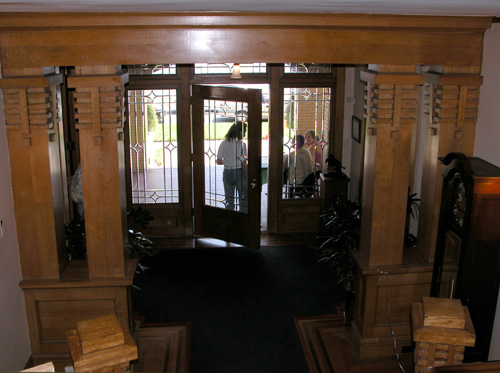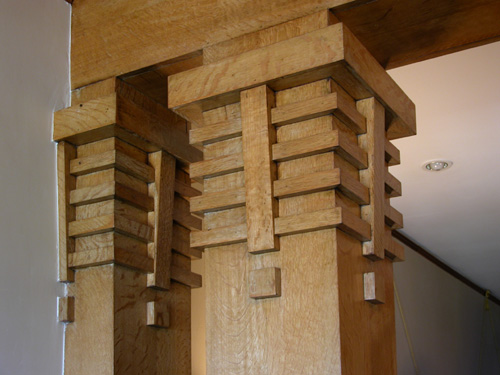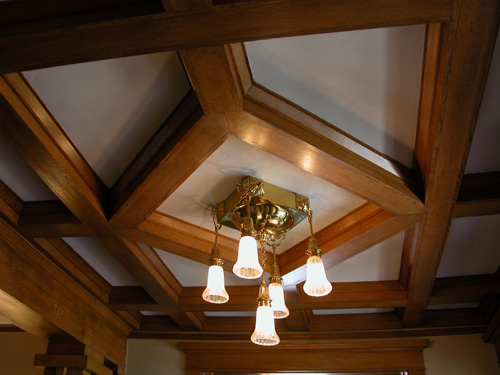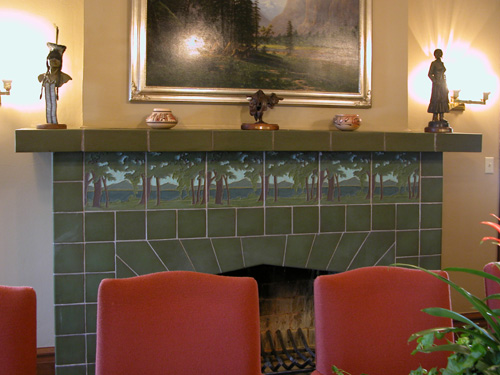 Listed in the National Register of Historic Places in 1985 as part of the Riverside Historic District.

Photos by Wayne W. Wood.

References
• Broward, Robert C.: The Architecture of Henry John Klutho: The Prairie School in Jacksonville. Jacksonville, Florida: The Jacksonville Historical Society, 2003.
• Wood, Wayne W.: Jacksonville's Architectural Heritage: Landmarks for the Future. Gainesville, Florida: University Press of Florida, 1996.