Riverside Avenue has more Prairie-style buildings than any other street in Florida, and this red brick house is another fine example. Highlighting its facade are bands of well articulated windows, wide eaves, and a porte-cochere with a room built above it. The house was constructed for the family of Arthur B. Chitty, owner of Chitty & Co. Wholesale Grocers, at a cost of $10,000. Its interior still contains many original amenities, such as a full basement, laundry chutes in the bathrooms, four fireplaces, a cistern, and beveled mirrors on every door. Above the garage, which contained Mr. Chitty's two large black touring cars, was an apartment housing the maid and her husband, who served as both chauffeur and yardman.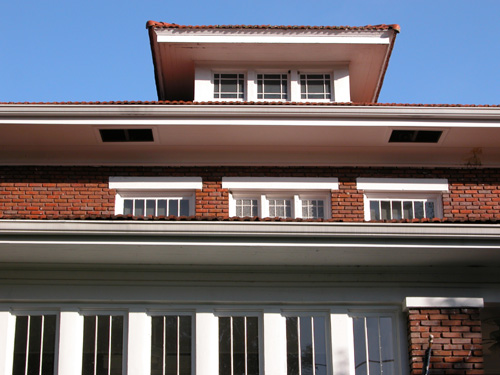 Listed in the National Register of Historic Places in 1985 as part of the Riverside Historic District.
Photos by Wayne W. Wood.