N. Wilson Redmond House
3037 Riverside Avenue
Jacksonville, Florida 32205-8623
Designer unknown, c. 1914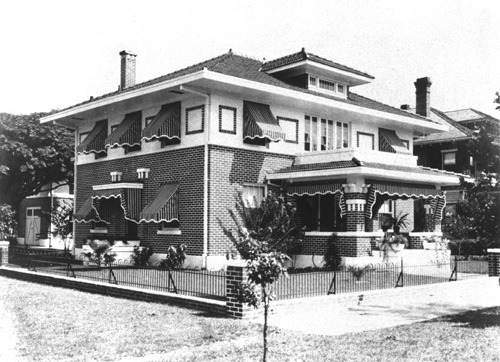 This is yet another of the fine Prairie-style residences on Riverside Avenue, highlighted by the rhythmic brick squares on the upper story walls which emphasize the strongly horizontal facade. The abstract design of the porch piers, the beveled glass at the main entrance, and the low-pitched tile roof are also noteworthy features. The original design has been slightly altered by the removal of the decorative parapet on the balcony and the well proportioned dormer. The current owner plans to re-establish the missing dormer. N. Wilson Redmond, manager of the downtown Imperial Theatre, was the first owner of this house, and Redmond's original brick and iron fence is still in place.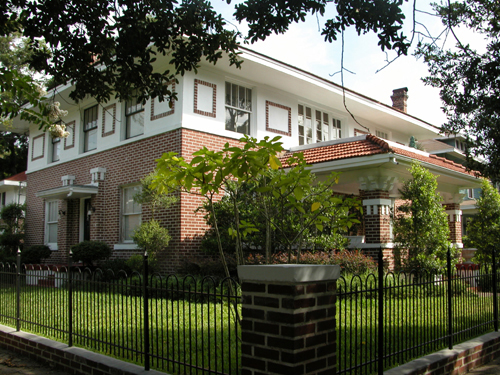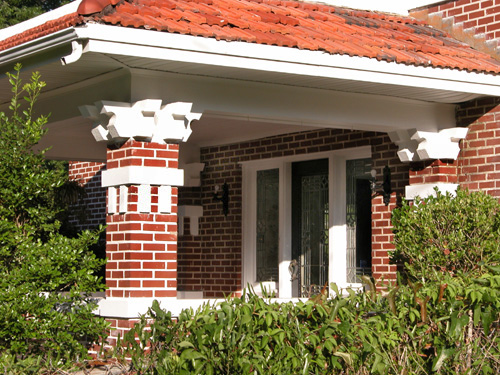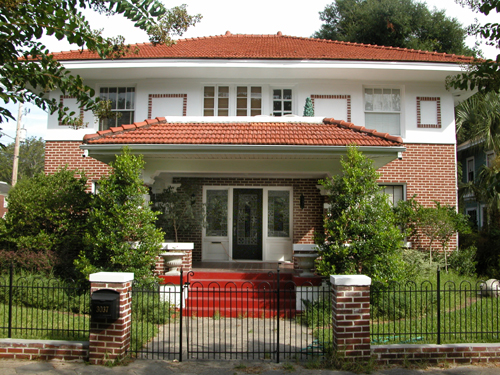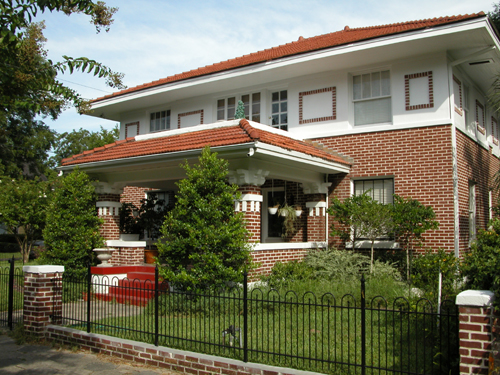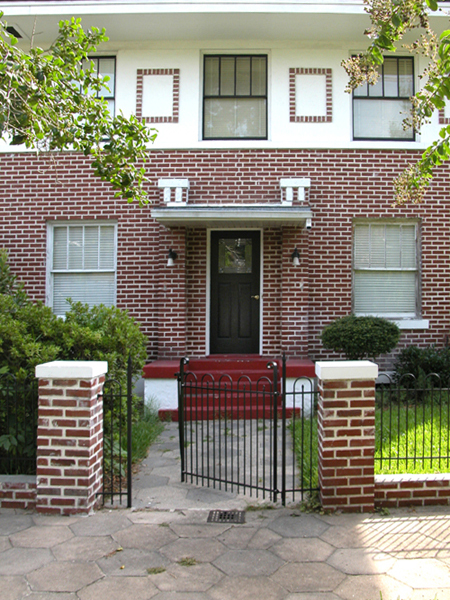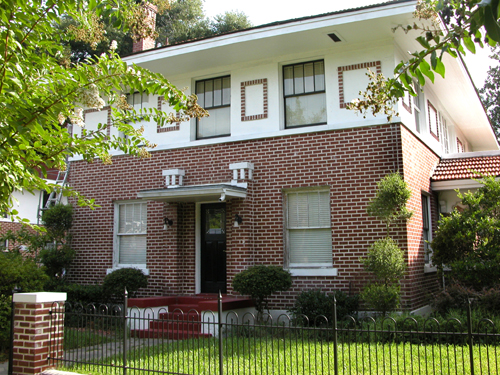 Listed in the National Register of Historic Places in 1985 as part of the Riverside Historic District.
Photos by Wayne W. Wood.
References
• Broward, Robert C.: The Architecture of Henry John Klutho: The Prairie School in Jacksonville. Jacksonville, FL: The Jacksonville Historical Society, 2003.
• Wood, Wayne W.: Jacksonville's Architectural Heritage: Landmarks for the Future. Gainesville, FL: University Press of Florida, 1996.