This is perhaps the most "Midwestern" of the Prairie School residences remaining in the Riverside Historic District. Thurston Roberts, vice president of the Monticello Drug Company, commissioned architect W.B. Camp to design the house. The house was considered avant-garde for the Riverside-Avondale neighborhood of Jacksonville in 1914. The outstanding leaded and beveled glass casement windows were designed by Mrs. Roberts and are an integral part of both the exterior and interior of the house. The main roof and the porch roof are cantilevered slabs, emphasizing the horizontality of the structure.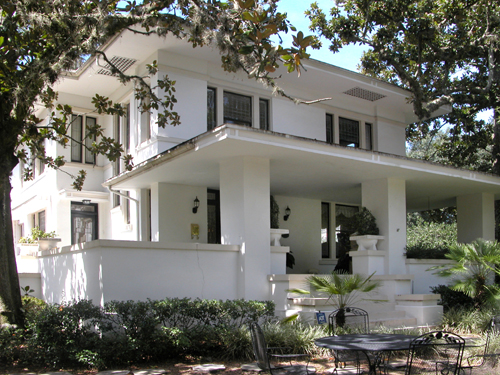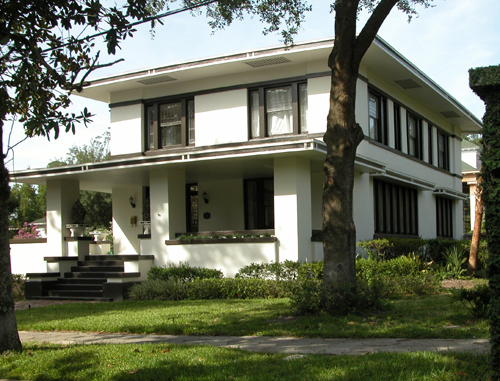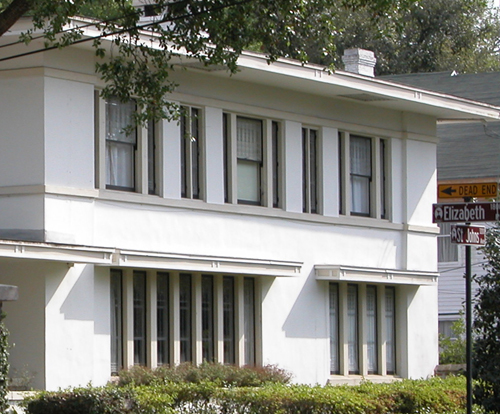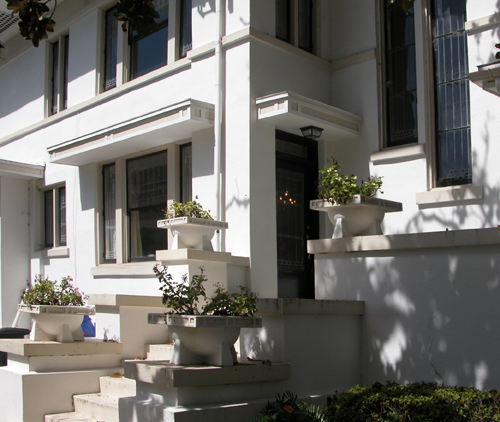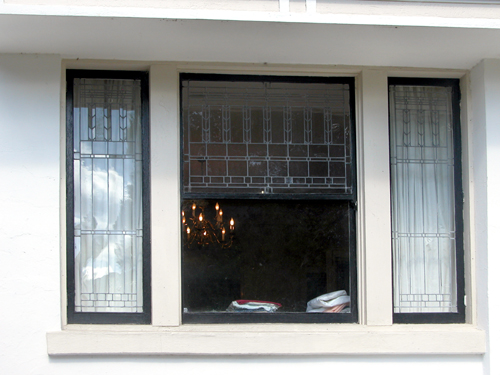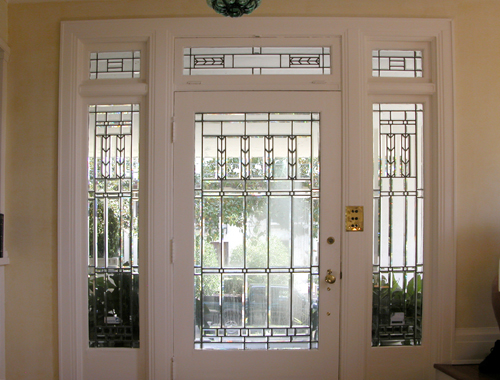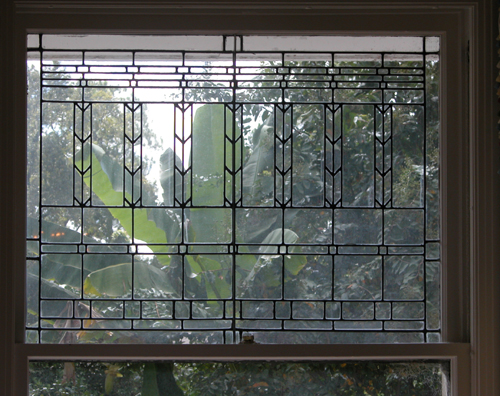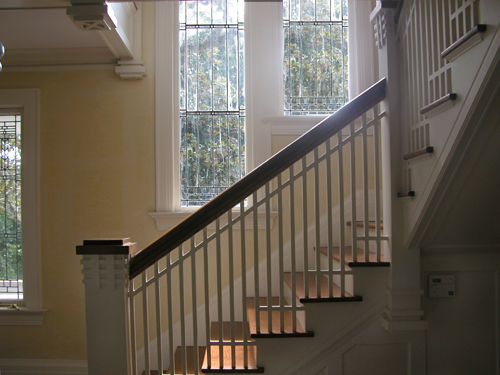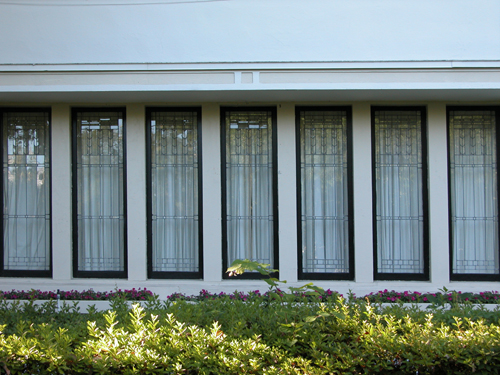 Wilbur Bacon Camp, born in 1861, came to Jacksonville from the Northeast in the flood of architects who arrived after the Great Fire of 1901. According to architect Mellen C. Greeley, Camp arrived like a patent medicine man, with a suitcase full of courthouse renderings. It is not known how he came to be influenced by the Prairie School movement—perhaps through Klutho, in whose office Camp worked for five months in 1902. Camp designed some good modern buildings in Jacksonville and Palatka. He died in 1918 in Charleston, West Virginia.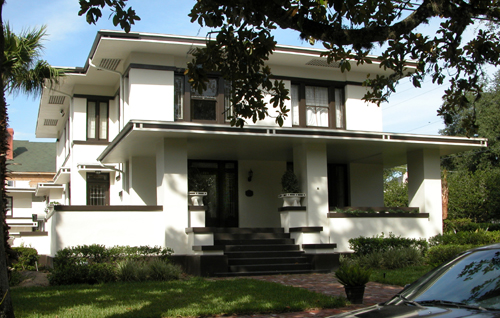 References
• Broward, Robert C.: The Architecture of Henry John Klutho: The Prairie School in Jacksonville. Jacksonville, Florida: The Jacksonville Historical Society, 2003.
• Wood, Wayne W.: Jacksonville's Architectural Heritage: Landmarks for the Future. Gainesville, Florida: University Press of Florida, 1996.