Tampania House
(also known as the Arnold S. Kirkeby House)
4611 West North A Street
Tampa, Florida 33609-1909
Designer unknown, 1927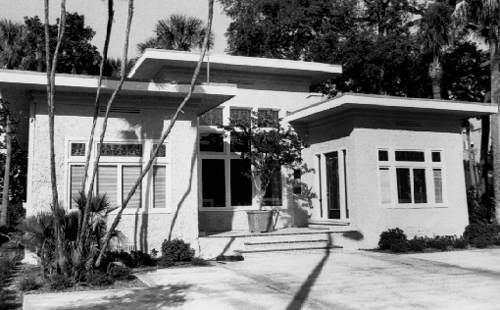 This delightful one-story Prairie School residence has been ruined by a savage remuddling in recent years, with the original recessed entry terrace filled with a horrid addition and the removal of the tile roof. The original wings of the house remain with their textured stucco walls, broad overhanging roofline, and beautifully articulated panels of art glass windows.
Tampania was an early subdivision of Tampa, developed by Arnold S. Kirkeby, a financier, millionaire, and hotel magnate from Chicago, who had this house built for himself. (Ironically, Kirkeby later owned the French neoclassical-style mansion in Bel Air, California, that was used for the filming of the popular Beverly Hillbillies TV show.)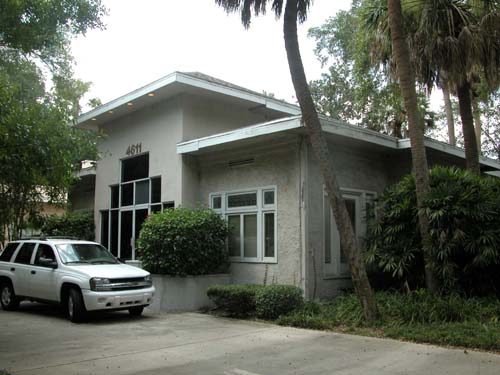 The above photos courtesy of The Florida Department of State and by Wayne W. Wood.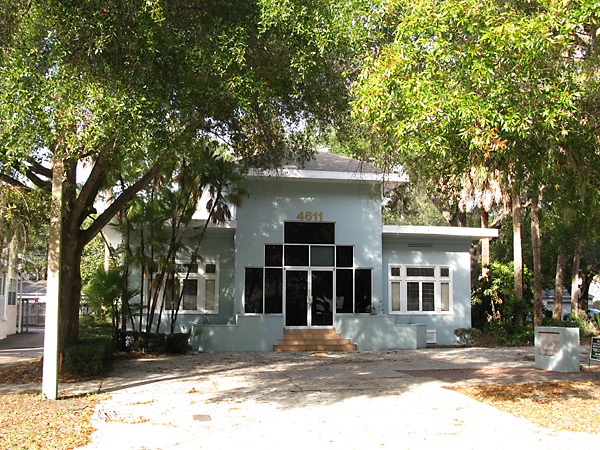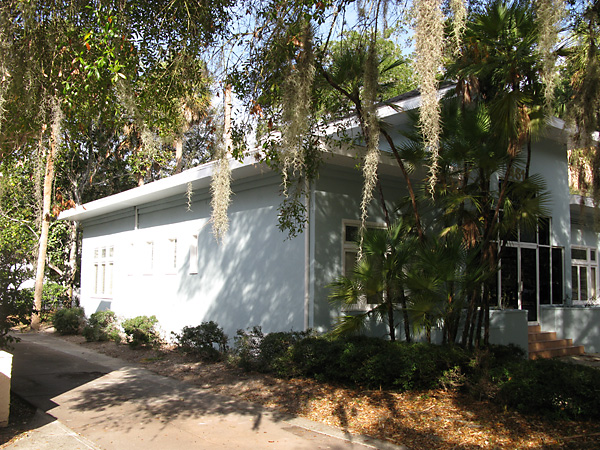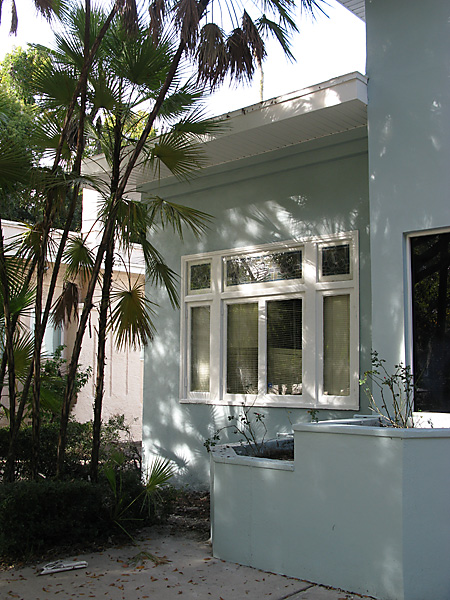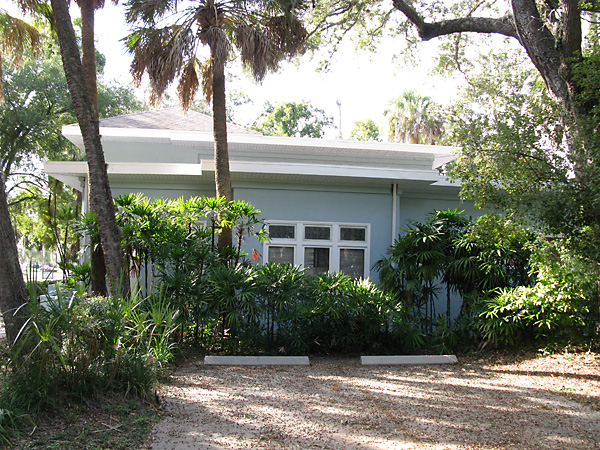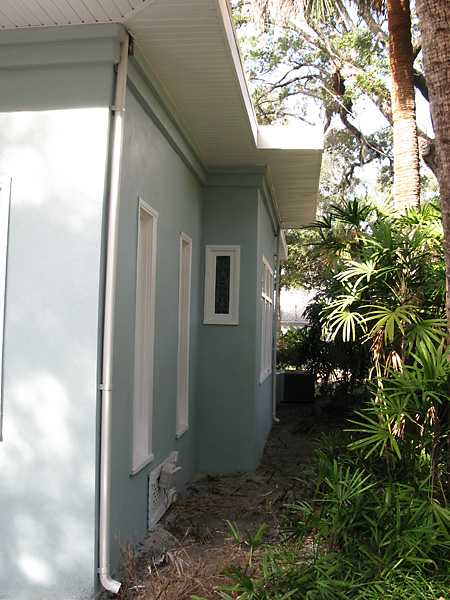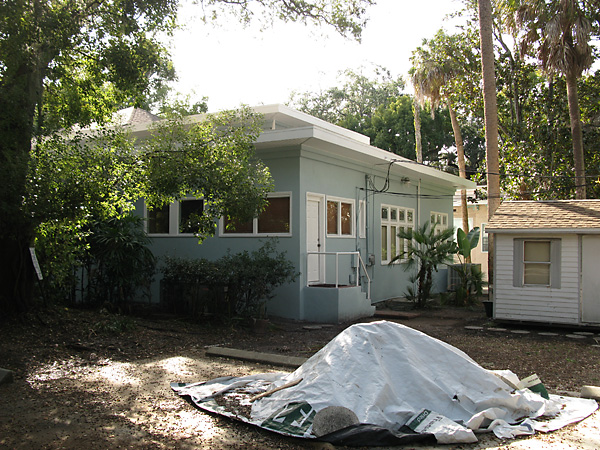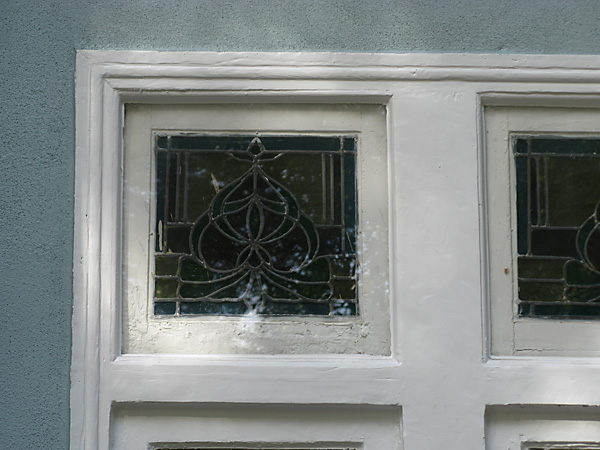 These photos by John Panning from January 2011.
Listed in the National Register of Historic Places in 1985.
References:
• Florida Department of State, Master Site File.