House
520 40th Street
Des Moines, Iowa 50312-3500
Architect unknown, c. 1915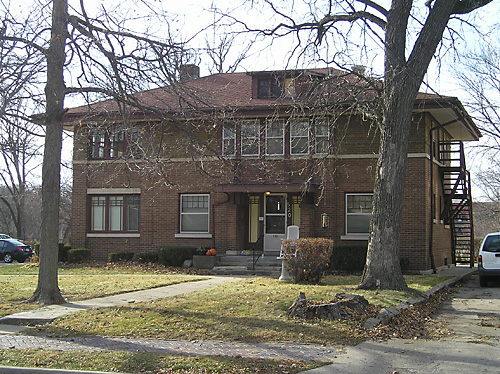 A brick residence whose stately proportions and balanced composition owe something to Wright's Winslow House.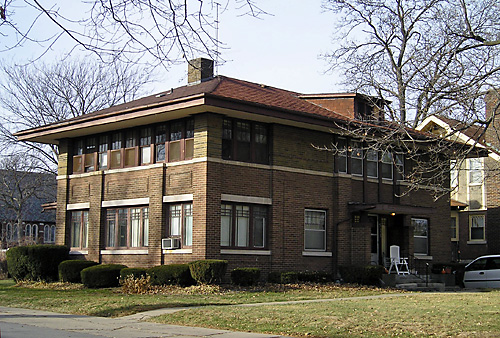 A two-storey porch, for living on the first floor and sleeping on the second; the windows have wooden muntins.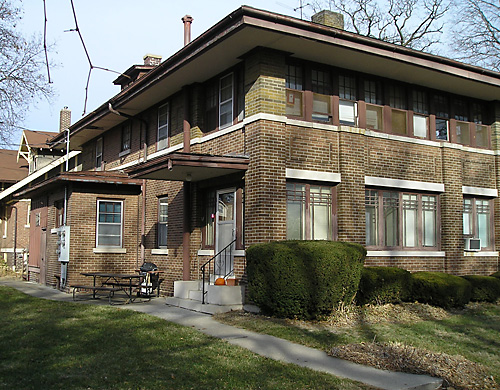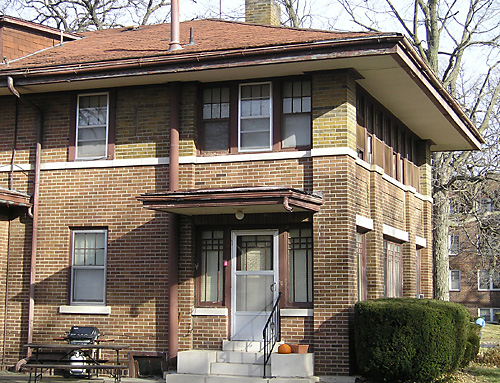 References
• Gebhard, David, and Mansheim, Gerald: Buildings of Iowa. Oxford: Oxford University Press, 1993, p. 221.