J.G. Shifflet House
1327 Park Street
Grinnell, Iowa 50112-1642

Mortimer B. Cleveland, 1919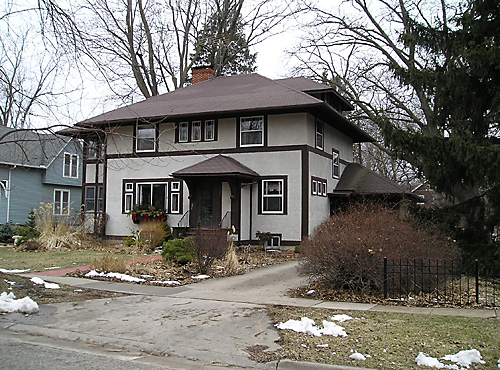 Waterloo architect Mortimer Cleveland, like Mason City's Einar Broaten, produced a number of residences with Prairie School overtones. The Shifflet House's stucco, hip roof and busy wood trim seem to owe as much to the Tudor Revival as the Prairie School.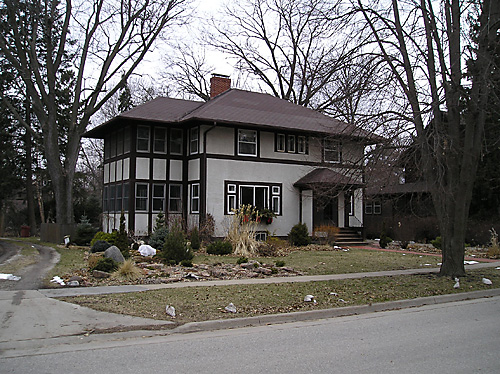 References
• Gebhard, David, and Mansheim, Gerald: Buildings of Iowa. Oxford: Oxford University Press, 1993, p. 239.
• Wilson, Richard Guy, and Robinson, Sidney K. The Prairie School in Iowa. Ames, Iowa: The Iowa State University Press, 1977, p. 72.