Farmers Savings Bank Building
(now Eagle's Nest Restaurant)
Northeast corner of Main & Second Streets
Hanlontown, Iowa 50444
Designer unknown, 1919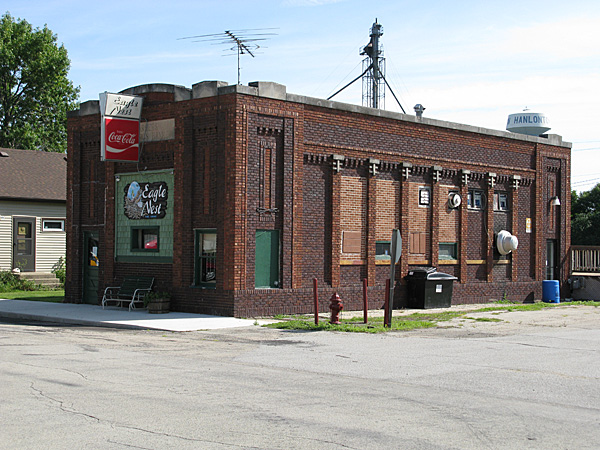 A solid brick box enriched by Larkin Building-inspired capitals.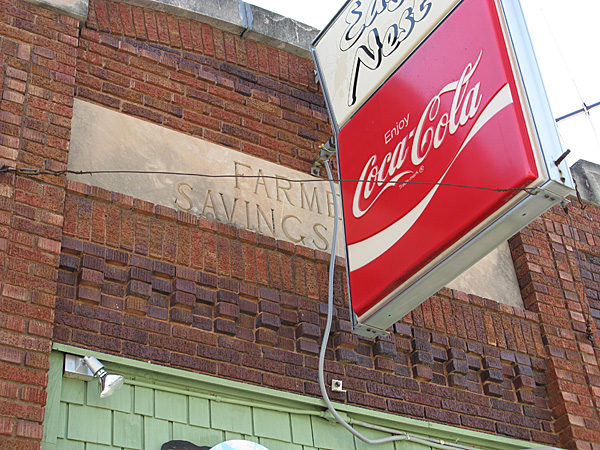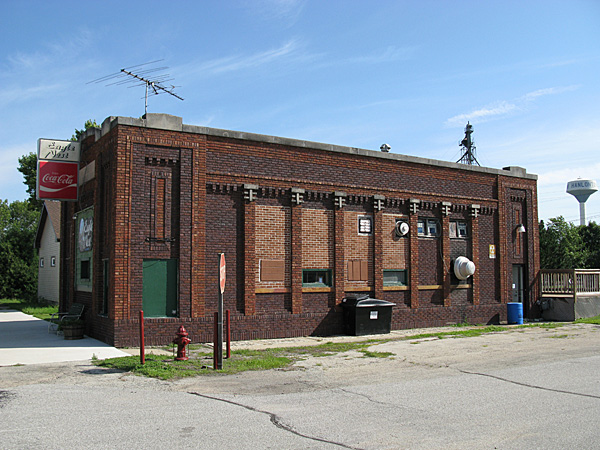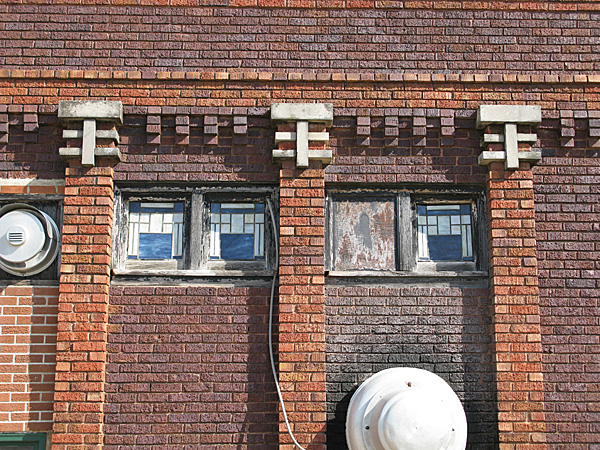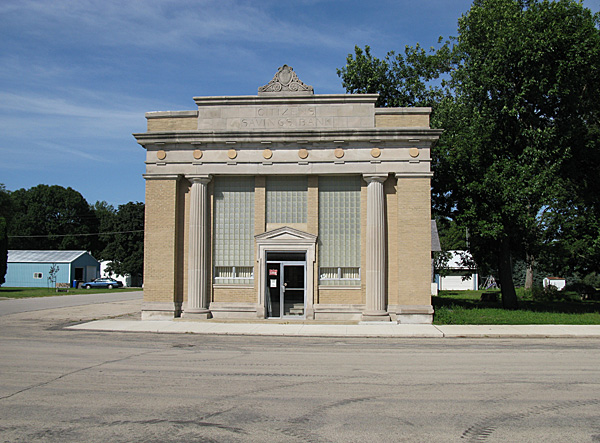 A "proper" bank building stands across the street to the west, the former home of the Citizens Savings Bank. Interestingly, it was designed and possibly built by Einar Broaten, who frequently worked in the Prairie mode, most notably in Mason City. In spite of the design of its exterior, it has a Prairie-influenced interior. The building is now owned by the Worth County Historical Society, and is open on Sunday afternooons during the summer.
Research courtesy of Robert Michaelis.
References