First Trust and Savings Bank Building
245 Main Street
Moville, Iowa 51039
712/873-3131
attrib. The Lytle Company, c. 1916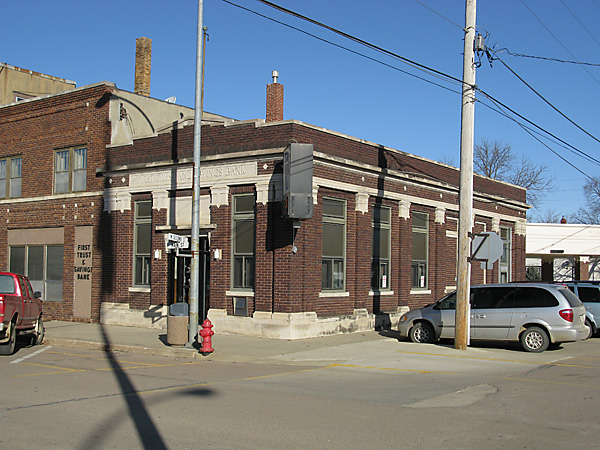 A small building that combines classical form with modest Prairie details. This bank is still operating under its original name, a rarity these days; sadly, the enormous and disfiguring time & temperature sign is all too common.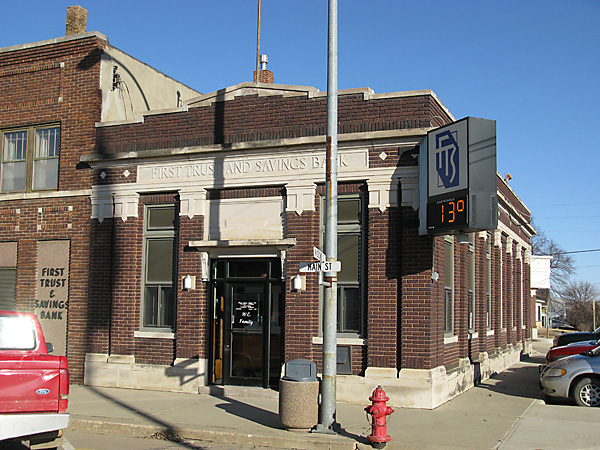 Photographs from 2009.
References
• Gebhard, David, and Mansheim, Gerald: Buildings of Iowa. Oxford: Oxford University Press, 1993, p. 486.