First State Bank of Manlius Buiding
(now the Manlius Historical Society)
Maple Street near Second Street
Manlius, Illinois 61338
Parker N. Berry, 1915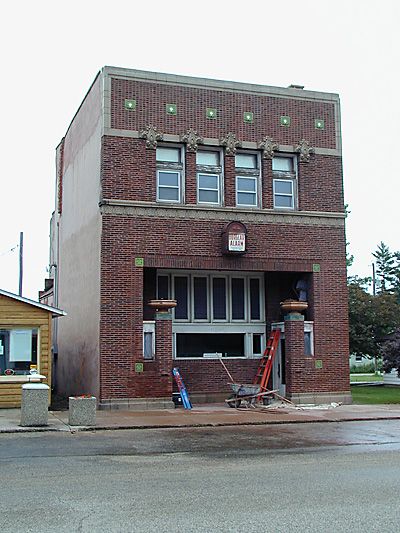 The most elaborate project executed in the short life of Sullivan draftsman Parker N. Berry. It is a two-storey version of Sullivan's Adams Building in Algona, Iowa. The bank failed in 1933, and has been largely used for storage since then. The interior is in a remarkable state of preservation.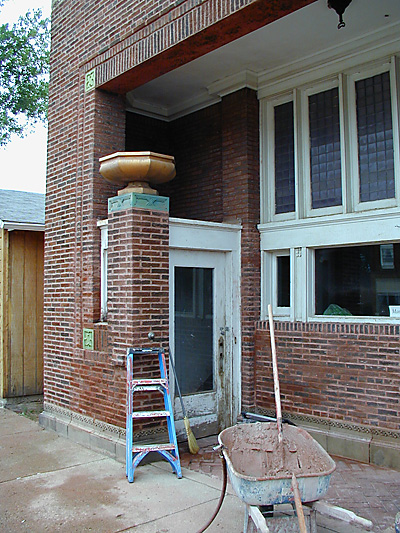 The building, which was being tuckpointed when these photos were taken in the summer of 2006, is now the home of the Manlius Historical Society. They are spearheading the restoration of First State Bank, Berry's only unaltered commercial building. Donations are sought; information can be obtained by writing to P.O. Box 134, Malius, Illinois 61338.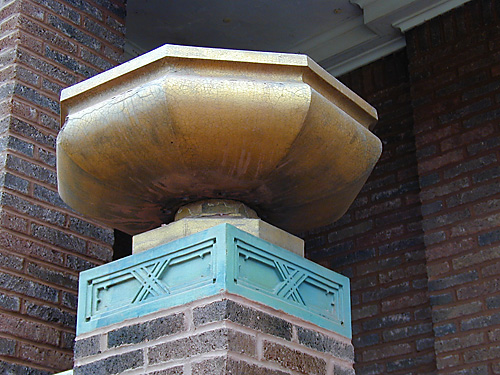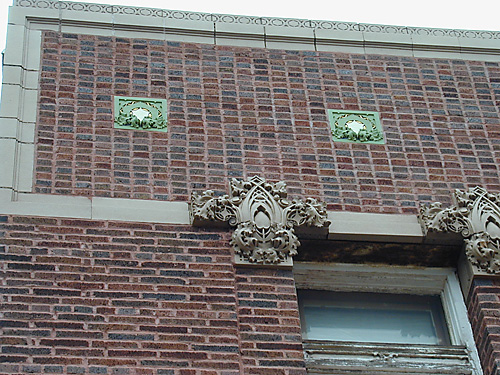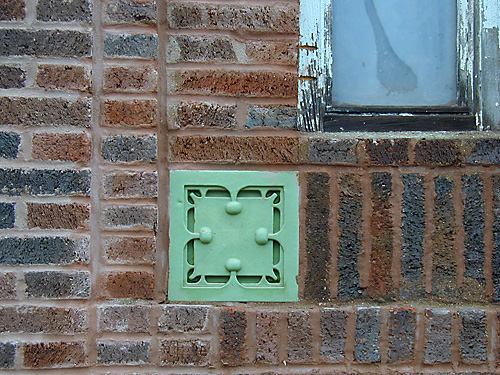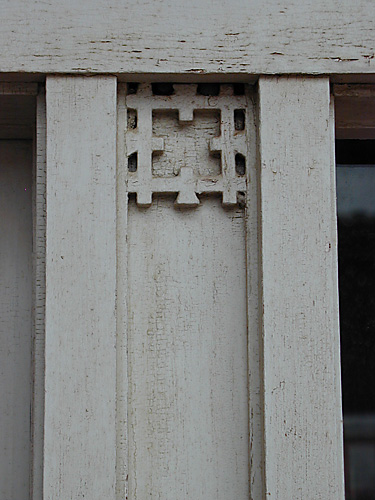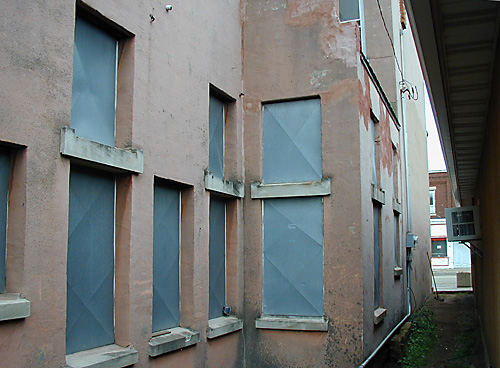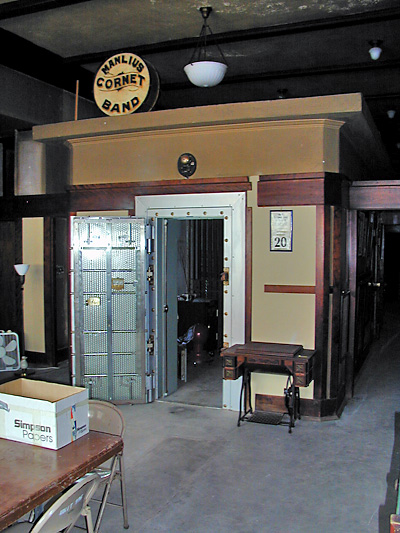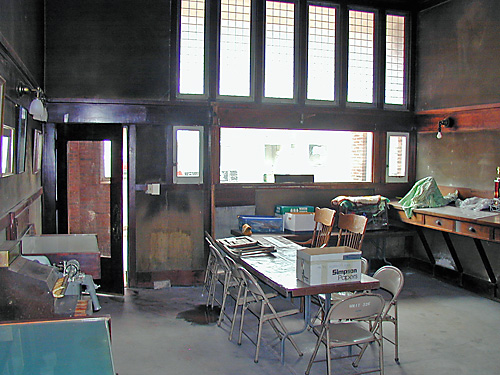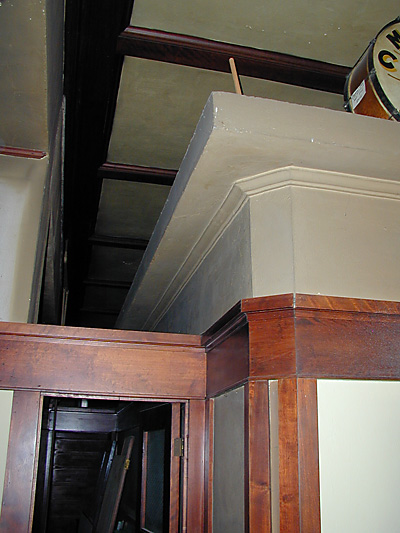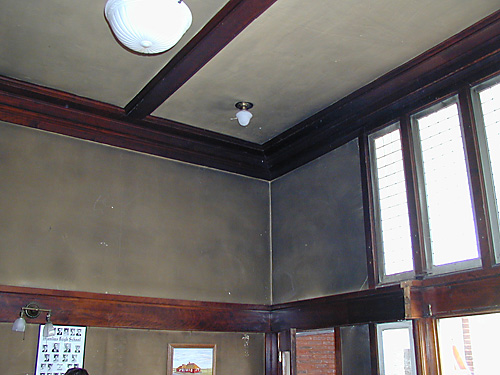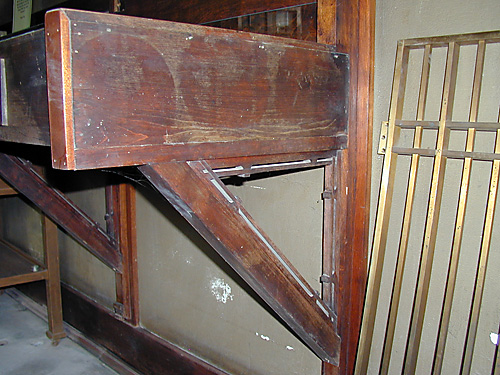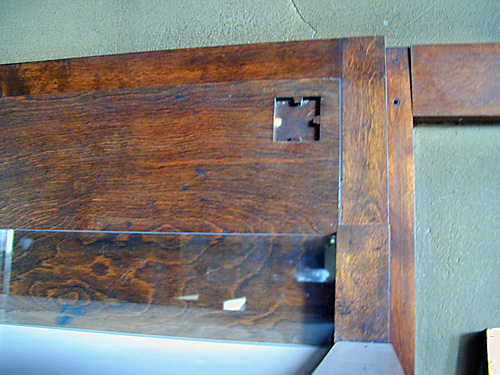 Detail on backdrop of check desk.
Entered in the National Register of Historic Places, 1975.
References