A substantial brick residence with fine art glass. Because of financial troubles, the Littles were forced to sell the house less than a year after its completion. Wright altered the stable in 1909. A subsequent owner modified the front of the house and enclosed the veranda.
Photos courtesy of Jack Lesshafft.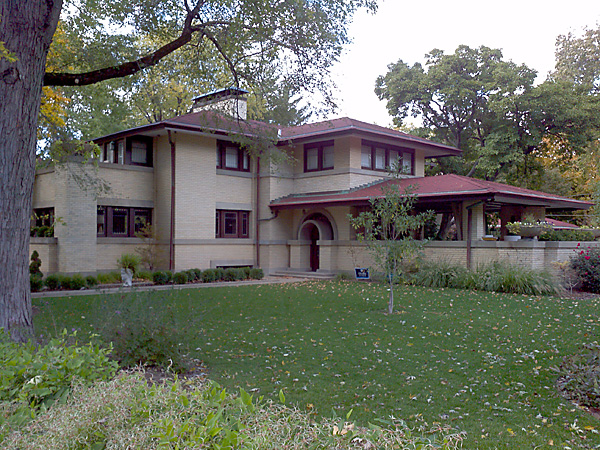 A recent owner has removed the non-original glass in the veranda.
Photo from 2012 courtesy of Bill Pardue.
References
• Storrer, William Allin. The Architecture of Frank Lloyd Wright: A Complete Catalog. Chicago: The University of Chicago Press, 2002 (Third Edition). S.070, S.071, S.151