E. L. Cannon Apartments
Overlook Place Condominiums (formerly El Canon Apartment Building)
2577 Overlook Road
Cleveland Heights, Ohio
Paul Matzinger, 1916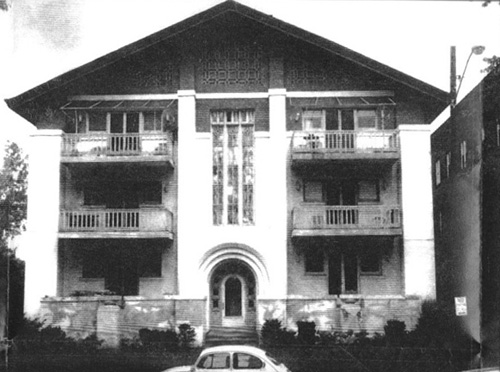 This apartment building in Cleveland Heights, Ohio, has a facade that is nearly identical to the Klutho Apartments in Jacksonville, Florida. This Ohio building, originally known as the E.L. Cannon Apartments, has been converted into condos and the balconies remodeled, but before that, its similarity to the Klutho Apartments was remarkable.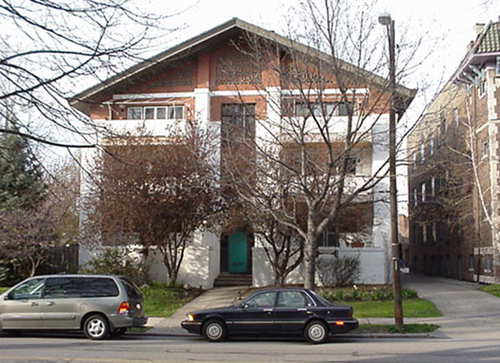 How these two buildings, 900 miles apart, could be so similar has puzzled researchers for many years. The architect for the Florida building was Henry J. Klutho, and the Ohio building's architect was Paul Matzinger. The Ohio building's construction permit was issued in 1915, nearly three years after the Klutho Apartments.
There is no evidence that Klutho and Matzinger ever met, and Matzinger is considered a minor architect in Cleveland, where he practiced from 1893 until the 1920s. None of his other known work in the Cleveland area exhibits any traits of the Prairie School. The solution to this architectural enigma may never be solved with certainty, but strong clues point to this likely answer: Matzinger traveled through Jacksonville, photographed the Klutho Apartments, and plagiarized the design for his commission in Cleveland Heights.
Matzinger was known to have visited Florida. In fact, he died in Boynton Beach in 1964 (ironically, the same year as Klutho's death). Traveling by car to south Florida to visit relatives, he would have driven on U.S. Highway 17 (Main Street in Jacksonville) and passed directly in front of Klutho's building. Although the facades of the two buildings appear identical, on close inspection there are many differences in materials, proportion, and detail. If Matzinger had somehow obtained blueprints from Klutho, these variations would not likely be present. Moreover, these variations are precisely the ones that would have occurred if one were trying to replicate the facade based on photos alone. Even more convincing is the fact that, except for the facade, no parts of the Ohio building—its footprint, floor plans, and interior details—bear any resemblance to the Klutho Apartments. There was almost certainly no personal connection with H.J. Klutho, and the facade is simply a copy.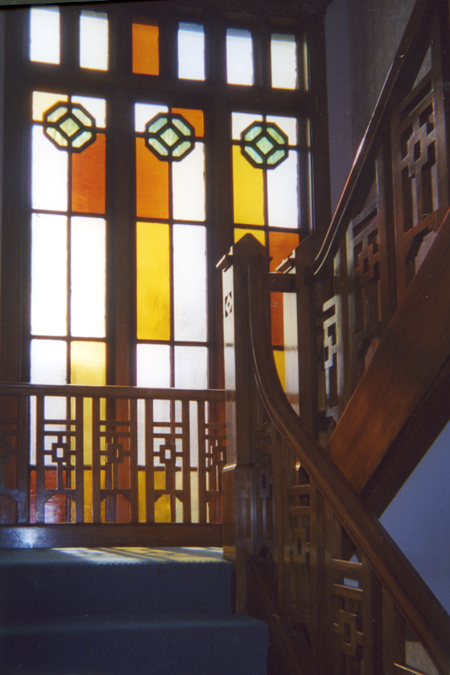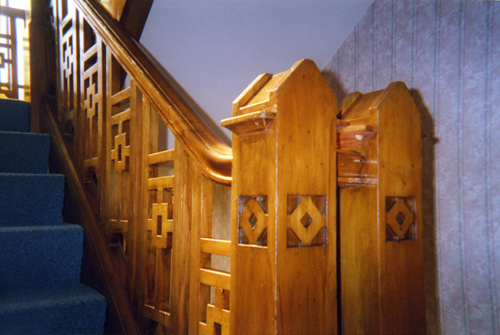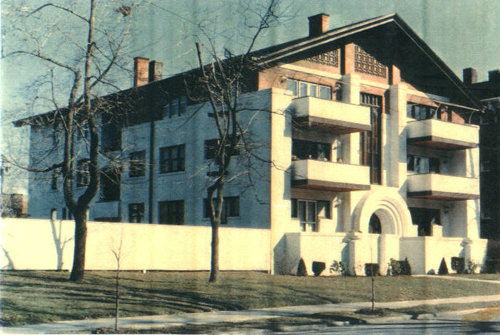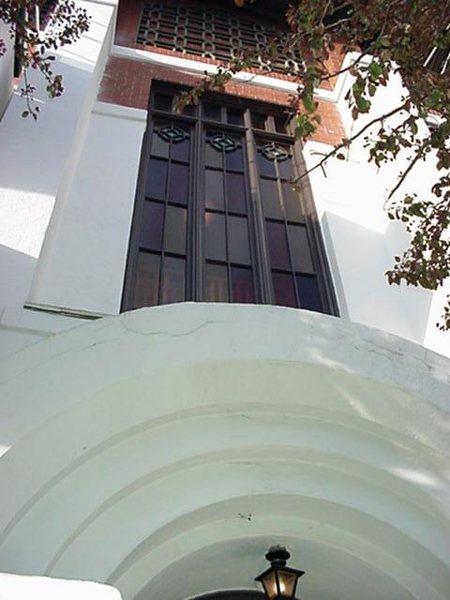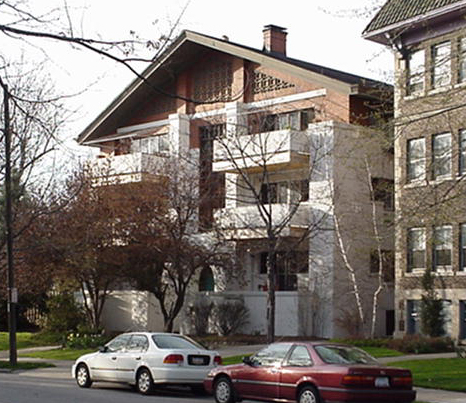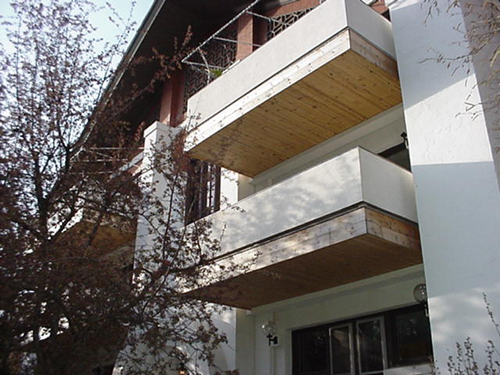 Photos courtesy of Aryeh I. Dori and Wayne W. Wood.

References
• Broward, Robert C.: The Architecture of Henry John Klutho: The Prairie School in Jacksonville. Jacksonville, Florida: The Jacksonville Historical Society, 2003.
• Wood, Wayne W.: Jacksonville's Architectural Heritage: Landmarks for the Future. Gainesville, Florida: University Press of Florida, 1996.
• Application for building permit in Cleveland Heights, April 9, 1915, Paul Matzinger, architect.
• Obituary for Paul Matzinger in the

Clevland Plain Dealer

, November 3, 1964.
• Orth, Samuel P.: A History of Cleveland Heights, Ohio, Vol. II. 1910.
• Wood, Wayne W.: "Jacksonville's Klutho Apartments and The Cleveland Heights Twin." An unpublished typescript, 2002.