Charles Mix County Courthouse
400 East Main Street
Lake Andes, South Dakota 57356

Open during business hours.
William L. Steele, 1918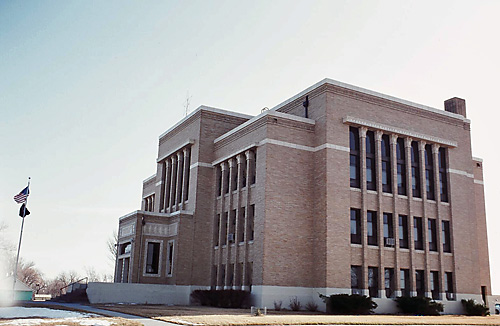 This building shows a family resemblance to the landmark Woodbury County Courthouse, just 140 miles down the Missouri River in Sioux City, Iowa. That latter building, largely designed by George Elmslie a few years previously, clearly provided precedents for Steele's work here.