From the Vernal Express, February 22, 1918:
Below is the picture of the new $15,000 chapel to be built by the Vernal Second Ward...
The outside dimensions are 62 by 77 feet. Inside the main auditorium is 37 by 30 for a seating capacity of 200 people. Opening out from the main auditorium will be four class rooms, two 17 by 21 feet and two 21 by 13 feet, and a social room 17 by 30 feet, all of which can be opened up and become a part of the main auditorium, altogether seating comfortably 600 people. It is so arranged that any part of the side rooms may be opened as the need may arise. There are three other lesser rooms, and one set apart for the exclusive use of the Relief Society, making ten separate divisions for Sunday School and various ward uses.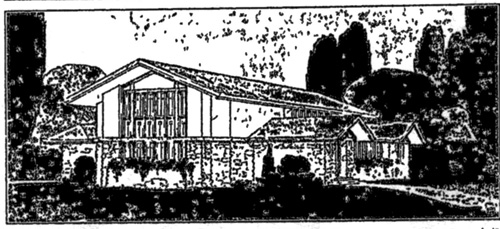 The heating may be steam or hot air, as shall be later decided upon, but the plant will be finished with the building.
The new chapel will be on the style of the Mormon temples in Hawaii and Canada, a new type developed by the firm of Pope & Burton, Salt Lake City. The completed structure will be a big business asset to Vernal and the surrounding country, and will furnish the Vernal Second ward a fine modern church home which is to be completed this fall.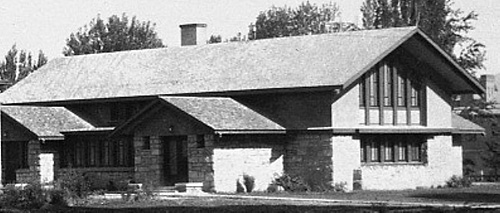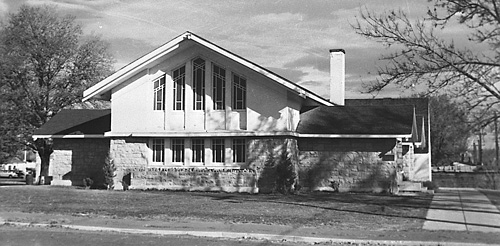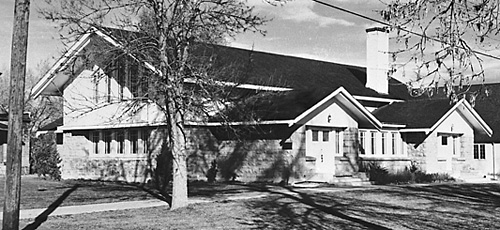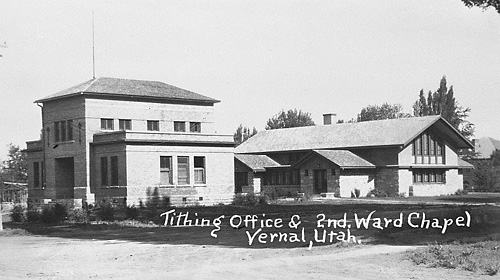 The building is now owned by Uintah County, and has been remodeled for its new use as a senior citizens' center. Although the exterior appears significantly altered, the original four wings are simply covered over, with the original windows, woodwork, hardware and doors painted over on the interior, as can be seen below.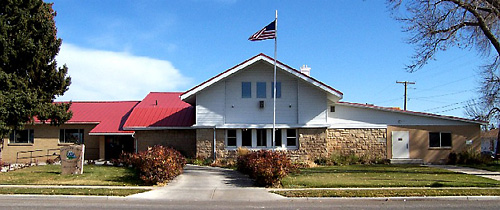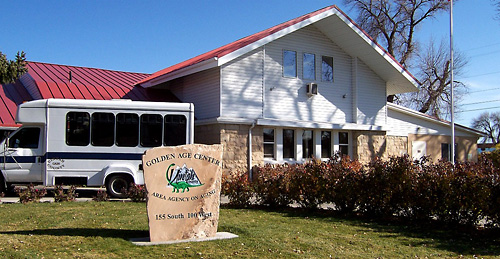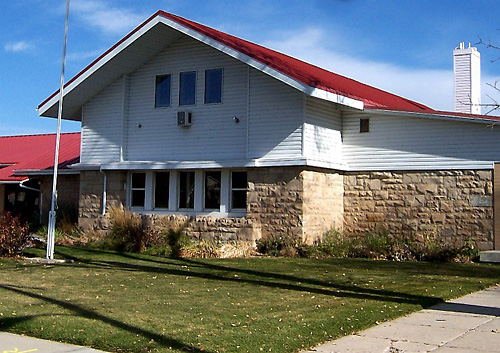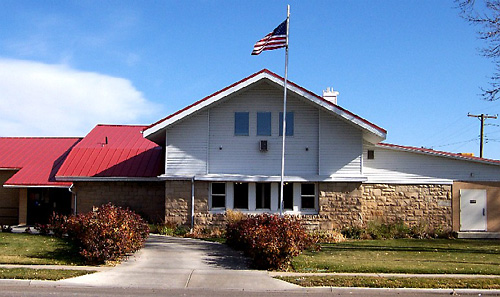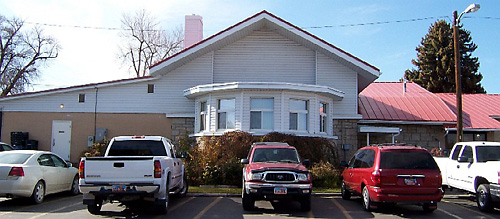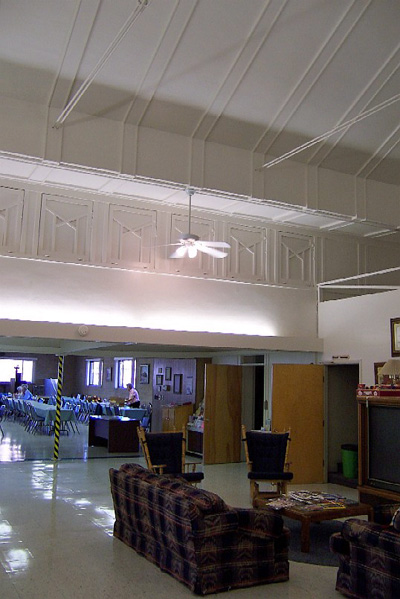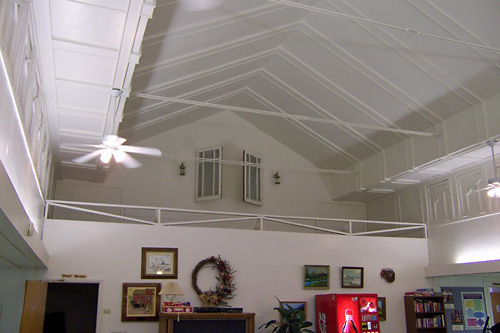 A pair of casement windows and light fixtures have been mounted on display.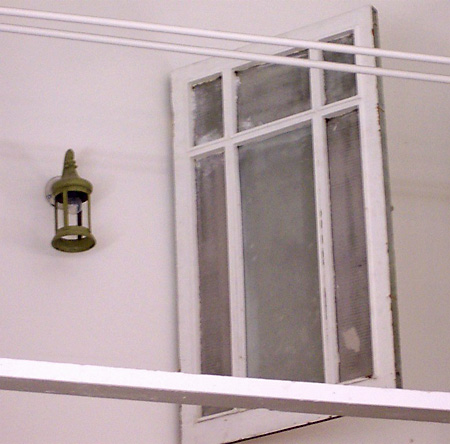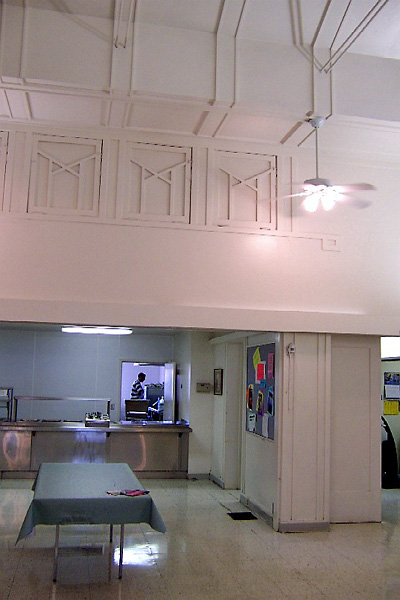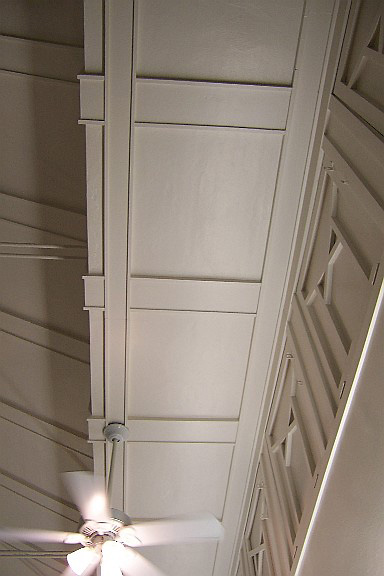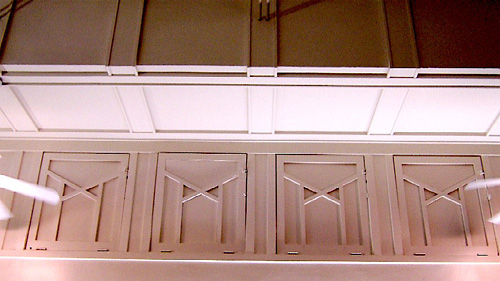 The window muntins seem to indicate familiarity with the work of Walter Burley Griffin.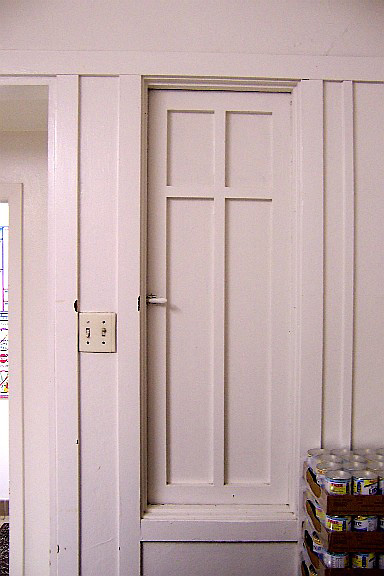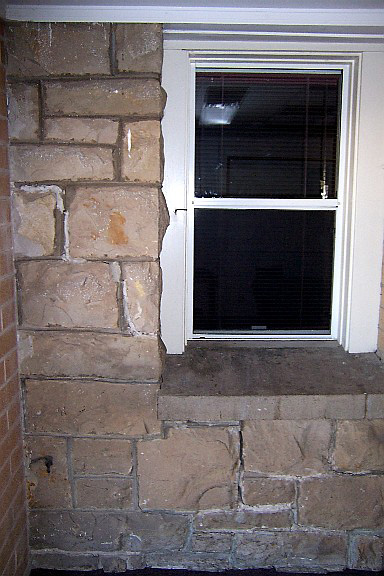 Research and photographs courtesy of Butch Kmet.
References