Baraboo High School
(now Baraboo Civic Center)
124 Second Street (at Ash Street)
Baraboo, Wisconsin 53913-2474
608/356-8333
Open during normal business hours.
Claude & Starck, 1927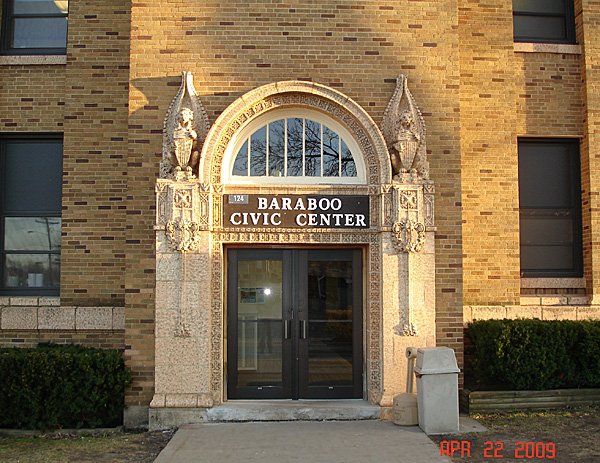 A sober brick box enriched with Sullivanesque ornament. The City of Baraboo converted the building into a civic center in 1977. Many rooms, however, still exist in original condition.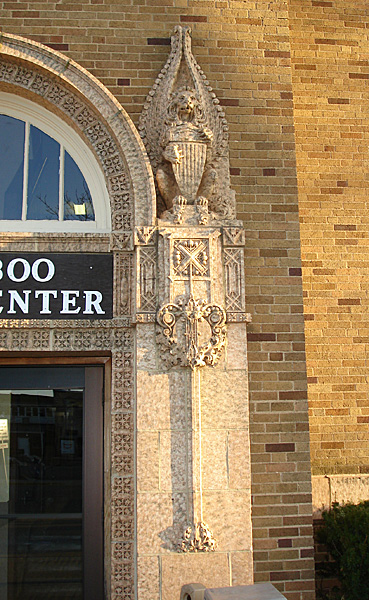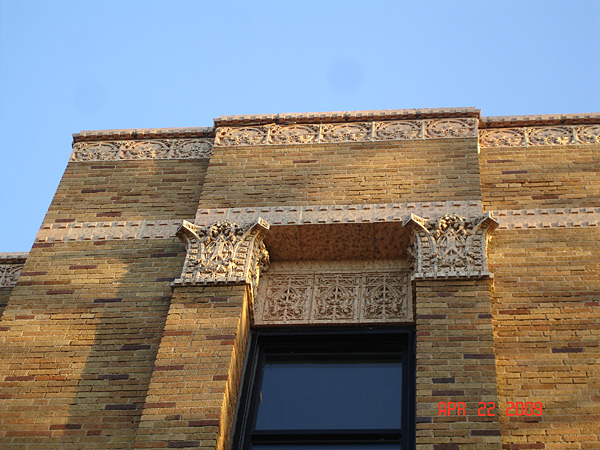 The Baraboo Public Library may also be of interest. Designed in 1903 by Claude & Starck in the Classical Revival style, it's located at Fourth Avenue and Birch Street.
Photographs taken in 2009 by Scott Hebnur.