Barron Public Library Building
10 North Third Street
Barron, Wisconsin 54812-1119
715/537-3881
Open during normal business hours.
Claude & Starck, 1913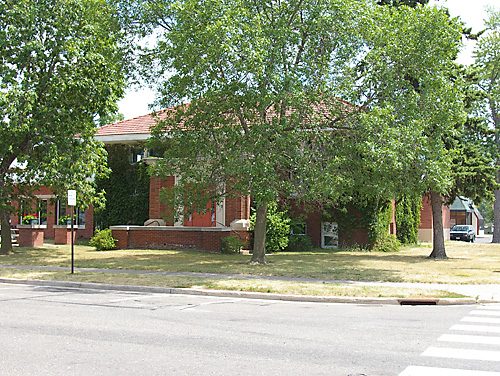 Another of Claude & Starck's Sullivanesque libraries. An addition to the left and rear, the work of Potter Design Group, Inc., was dedicated on 22 March 1998.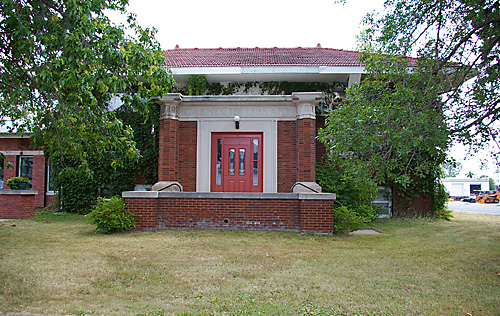 As a result of the remodeling, the original front door has been replaced and is now used only as an emergency exit.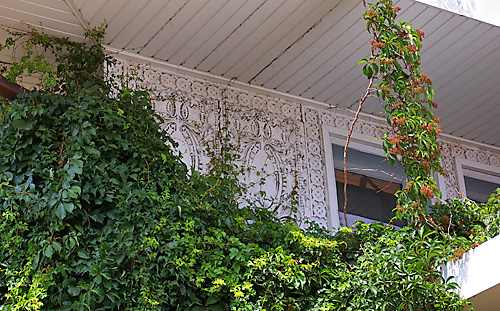 Unchecked growth of woody vines not only threatens the structural integrity of the original ornamental panels, but has pulled down the replacement metal soffit in places and is growing into the gutters.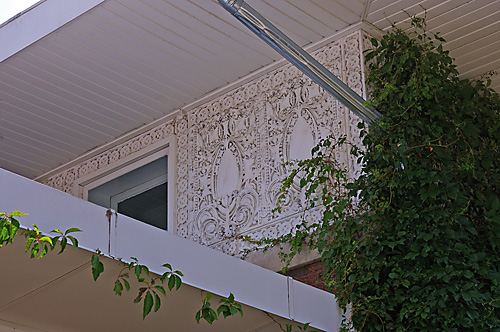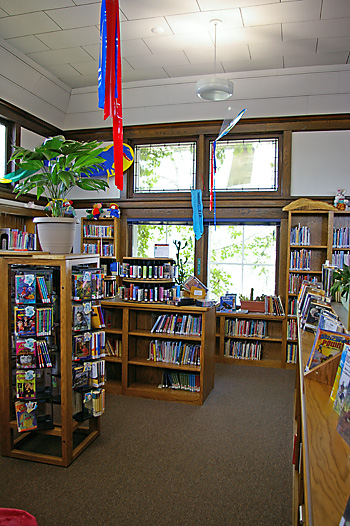 A view of the front-facing windows, which have simple leaded glass panels.