Christ Church Cathedral & Parish House
510 South Farwell Street
Eau Claire, Wisconsin 54701-4994
Purcell & Feick, 1908 (Church)
Purcell & Elmslie, 1916 (Parish House)
The Church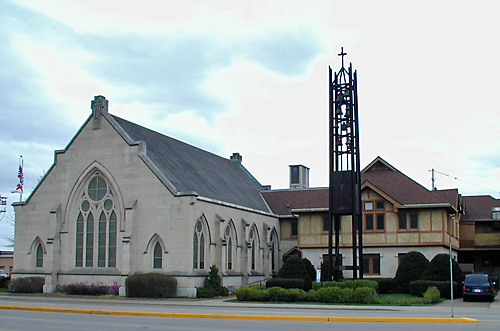 Perhaps the most architecturally uncharacteristic citation in these pages, Christ Church Cathedral illustrates the struggle of modern architecture against the tyranny of "the styles." In his Parabiographies, William Gray Purcell documents the difficulty this commission presented to an architect with an independent career of but eighteen months: should he stand on architectural principle and lose the job, or accommodate the desires of the client?
The built result is Purcell's effort to find "the very simplest, most primitive way of putting masonry around Christian worship."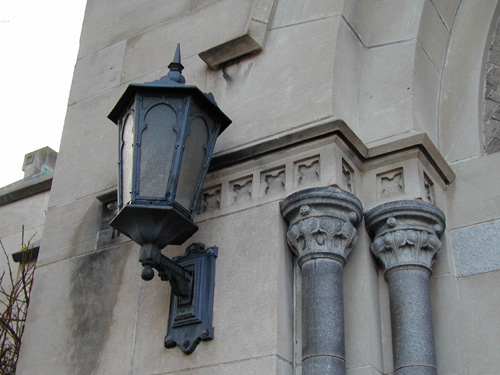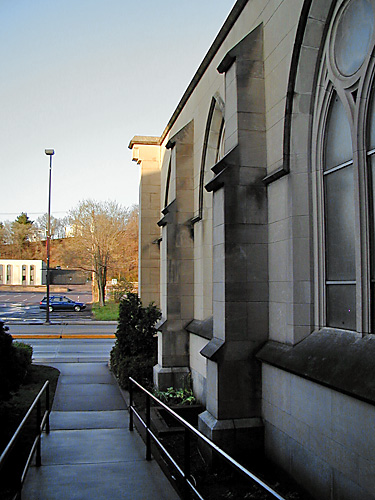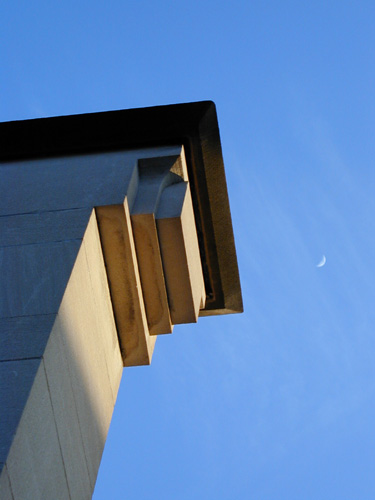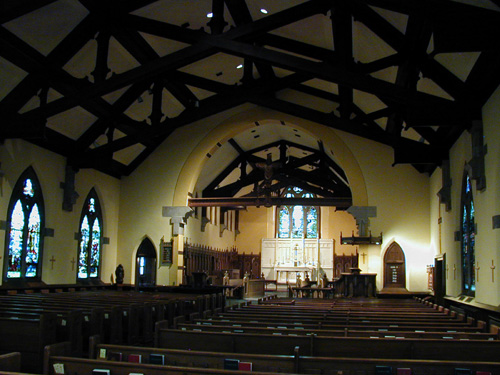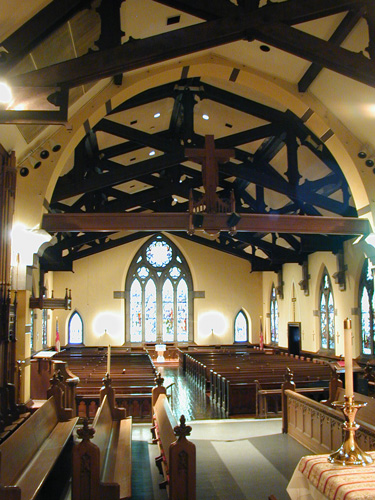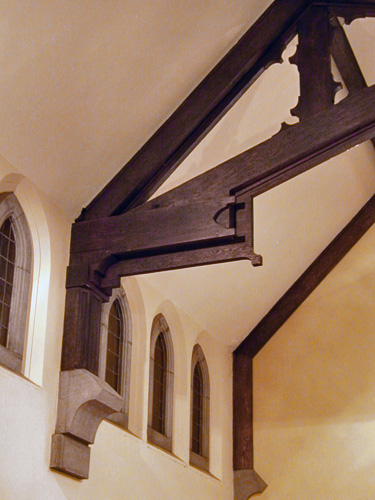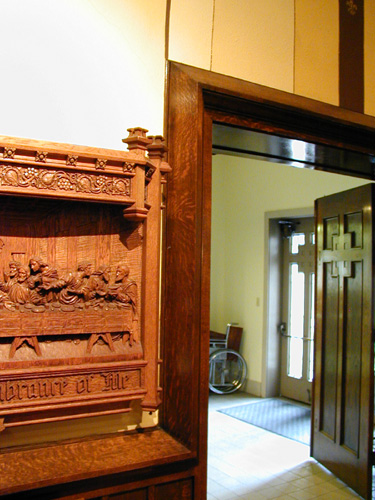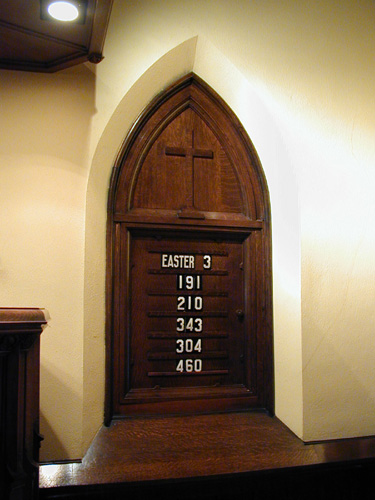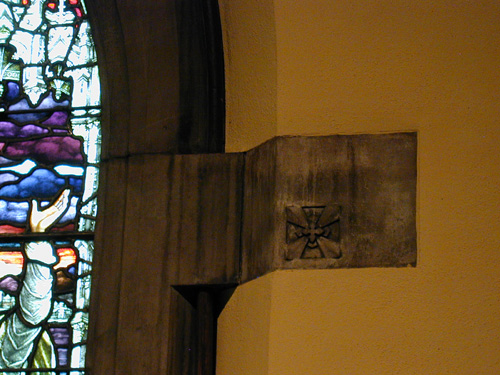 The Parish House
Evidently, the church building satisfied the parish, for it invited Purcell back for several other projects, most notably the design of a parish house. This building houses a parlor and offices on the first floor, with a gymnasium and adjacent kitchen on the second floor.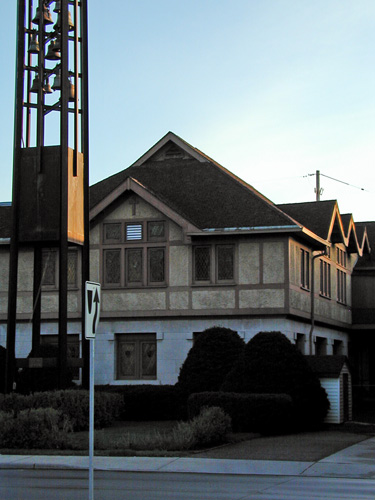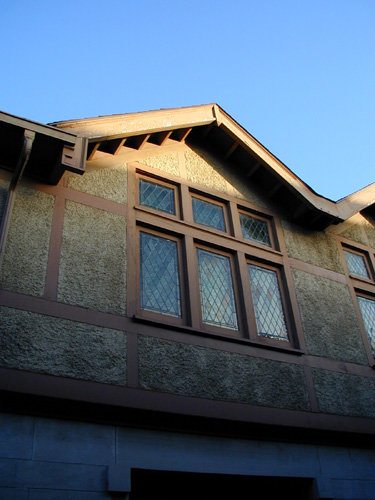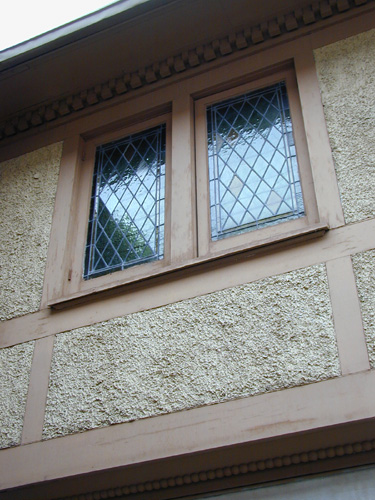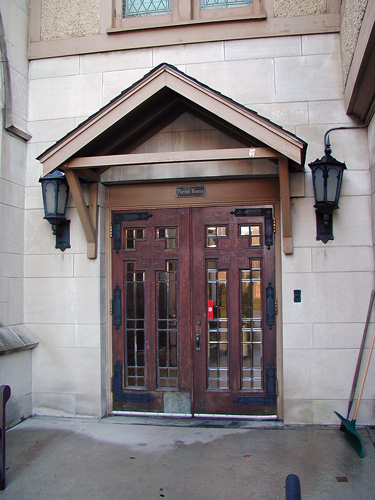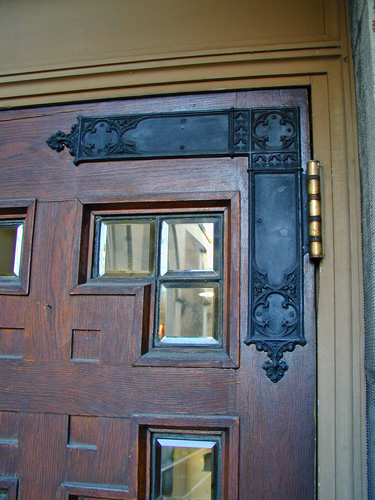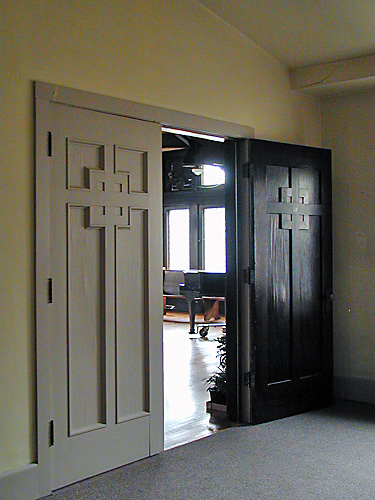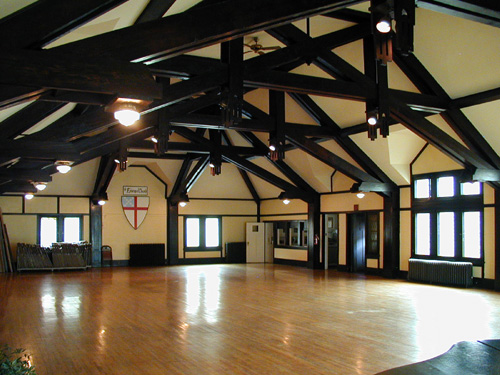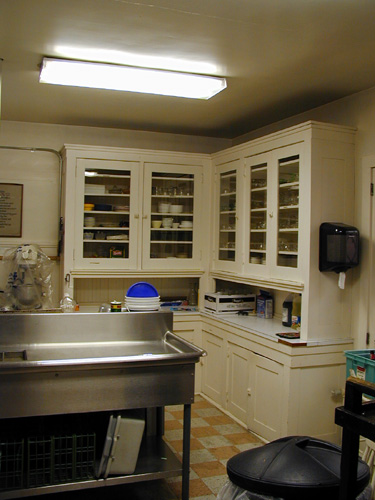 The Eau Claire Landmarks Commision has produced a booklet listing all city and National Register landmarks, complete with maps, walking tours and descriptions of each building. Contact the Landmarks Commission, City Hall, 203 South Farwell Street, Post Office Box 148, Eau Claire, WI 54701, or call 715/839-4947.
References
• Brooks, H. Allen. The Prairie Style: Frank Lloyd Wright and His Midwest Contemporaries. New York: W.W. Norton, 1978, p. 11
• Visser, Kristin. Frank Lloyd Wright & the Prairie School in Wisconsin. Madison, Wis.: Prairie Oak Press, 1998 (Second Edition), p. 216.