Martin Fugina House
348 South Main Street
Fountain City, Wisconsin 54629-8200
Percey Dwight Bentley, 1916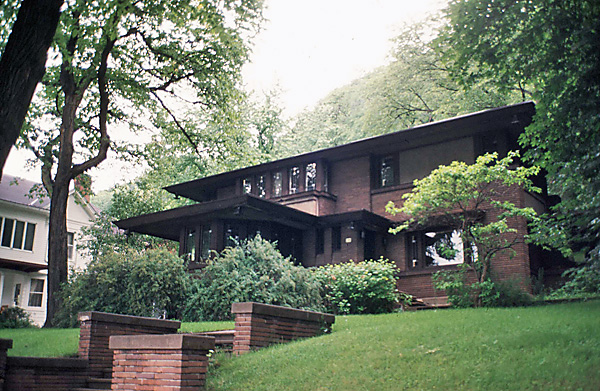 A two-storey brick and stucco residence for a local attorney and judge, built on a hill overlooking the Mississippi River. The house has been in the Fugina family since it was built, and retains its original leaded glass windows and woodwork.
Listed in the National Register of Historic Places, 1979.
Photograph taken in 1975 by Richard Kenyon.