August Cornelius and Della Larson House
1006 Grant Street
Madison, Wisconsin 53711-2158
Claude & Starck, 1911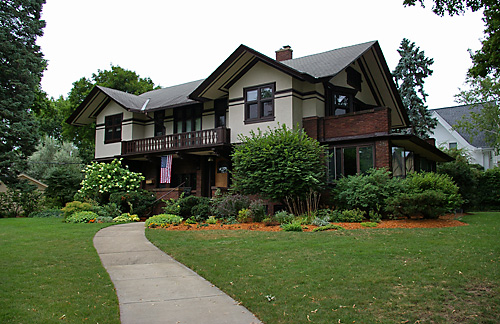 A substantial two-storey residence with brick below and stucco above, and a deeply overhanging gabled roof.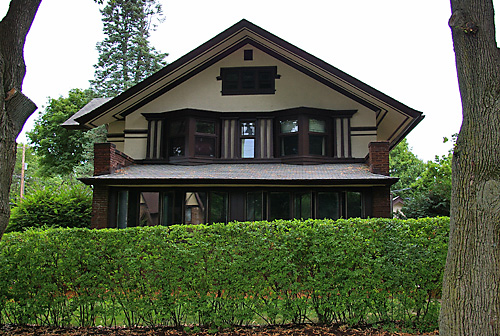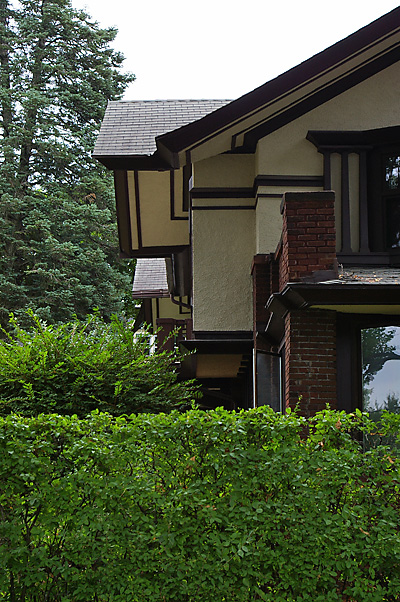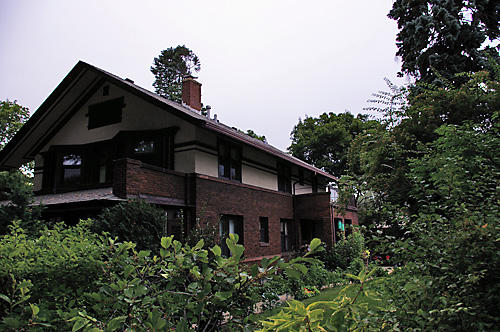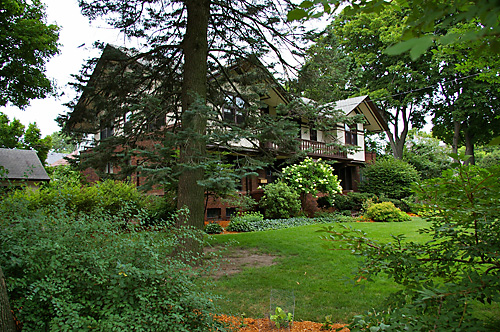 For a contrast, examine the Adam Millar House across the street at 1011 Grant Street. It was designed by Claude & Starck in 1909 in the Tudor Revival style.
References
• Visser, Kristin. Frank Lloyd Wright & the Prairie School in Wisconsin. Madison, Wis.: Prairie Oak Press, 1998 (Second Edition), p. 116-17.