Green County Normal Training School
(now Behring Senior Center)
1113 10th Street
Monroe, Wisconsin 53566-1720
608/325-3173
Open during business hours.
Claude & Starck, 1921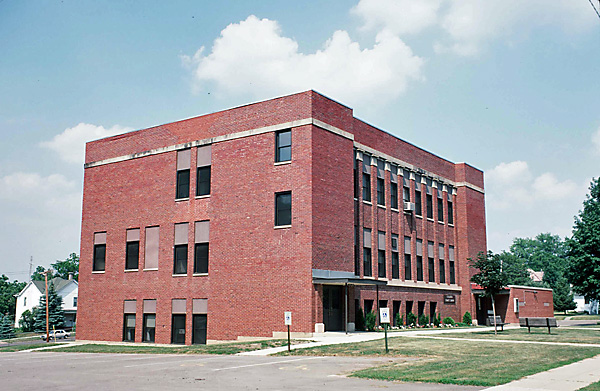 A late Prairie School building, incorporating no ornamental flourishes but retaining the rectilinear geometry of Wright's Larkin Building. In 1996, an architecturally sympathetic entrance was added to the front of this building (not shown in the photograph, which was taken in 1985).
Photograph courtesy of Richard Kenyon.
References