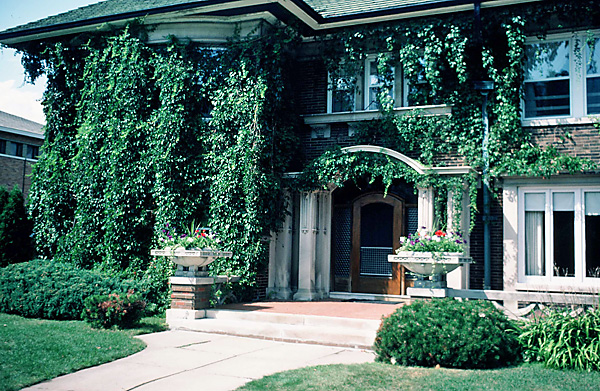 A brick mansion that combines Prairie and Tudor elements in a surprisingly successful way. The building now houses the offices and library of the Marathon County Historical Society.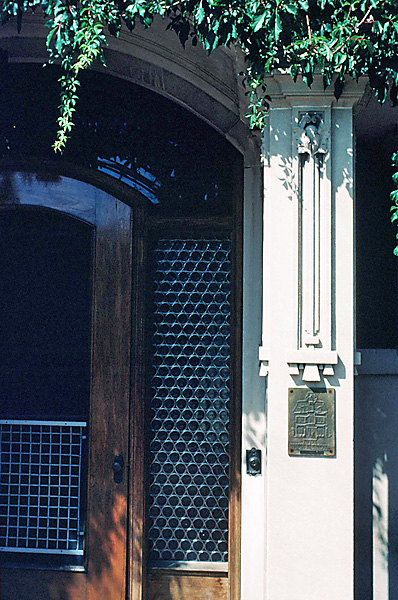 The interior of the 1900 Cyrus Yawkey House, located across the street at 403 McIndoe Street, was remodeled in the Prairie mode by Maher in 1911. It too is owned by the MCHS.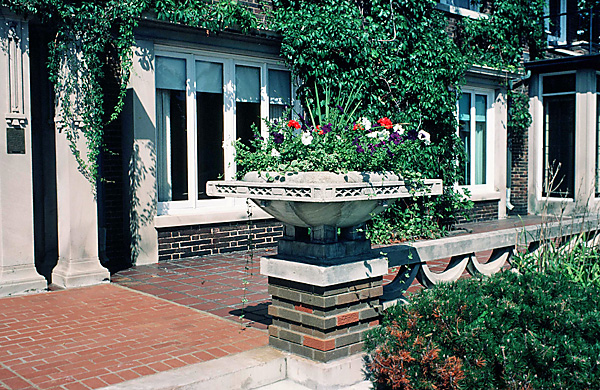 Photographs from 1985 courtesy of Richard Kenyon.
References
•
Visser, Kristin.
Frank Lloyd Wright & the Prairie School in Wisconsin
. Madison, Wis.: Prairie Oak Press, 1998 (Second Edition), p. 227-28.