Capitol Theatre
Swanston Street near Collins Street
Melbourne, Australia
Walter Burley Griffin, 1921-24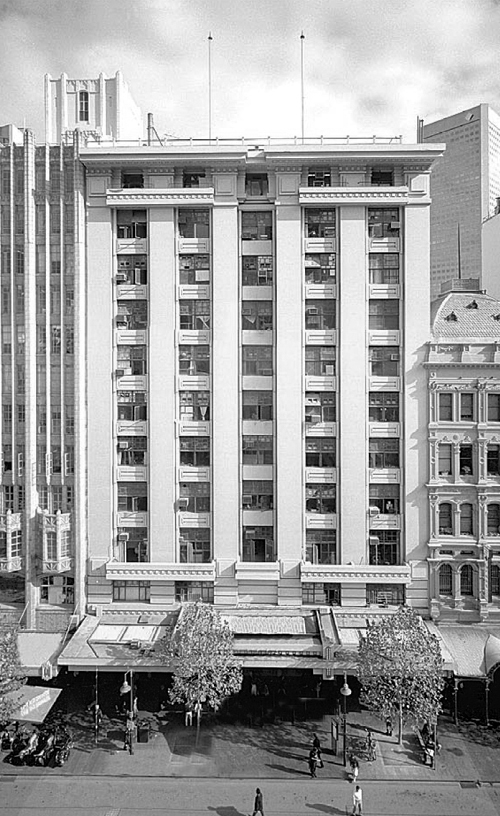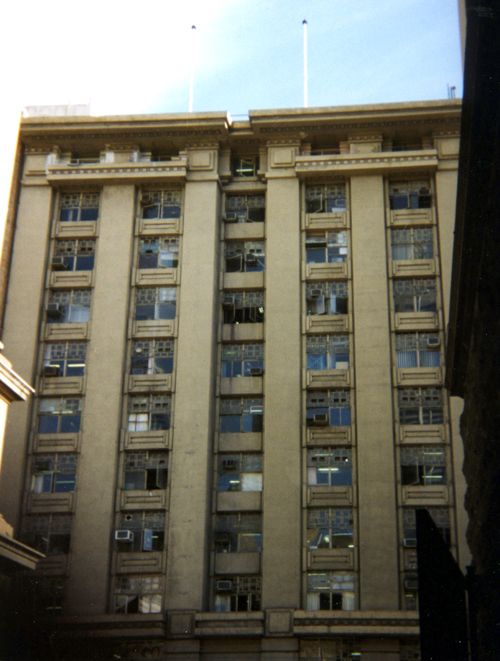 After over a decade of working in Wright's studio, architects Walter Burley Griffin and Marion Mahony were married in June 1911. At this same time, Griffin entered and won first place in the international design competition to build a new capital city for Australia in Canberra. Perhaps two of Wright's brightest Prairie School proteges, the couple went to Australia in 1913 for the Canberra project and stayed for nearly 21 years.
Griffin designed many buildings while in Australia, but the Capitol Theatre in Melbourne was the largest single building of his career. Construction began in 1921 and was completed in 1924. The 11-storey reinforced concrete frame office building houses a cinema that originally seated 2,600 people and features an 80-foot high free-span ceiling. It was once described by architectural writer Robin Boyd as "the best cinema that was ever built or is ever likely to be built."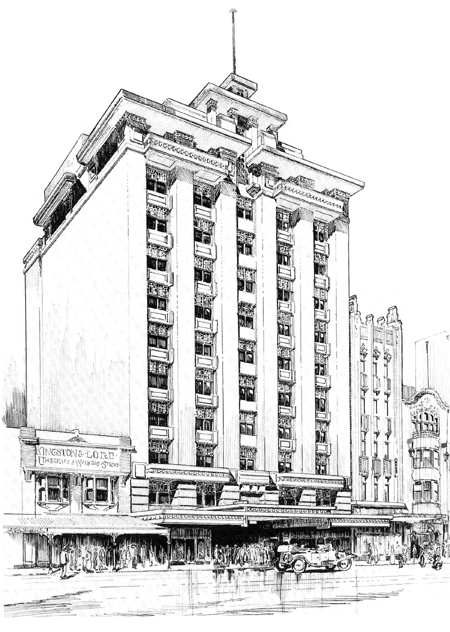 The exterior of the building has strong vertical elements, with well proportioned windows and spandrels. The base and the top of the facade feature bold cantilevered horizontal overhangs that tie the composition together. It was the most radical modern office building in Melbourne at the time of its construction, and both its interior and exterior exhibit an evolutionary design with roots in the Chicago School and the Prairie School.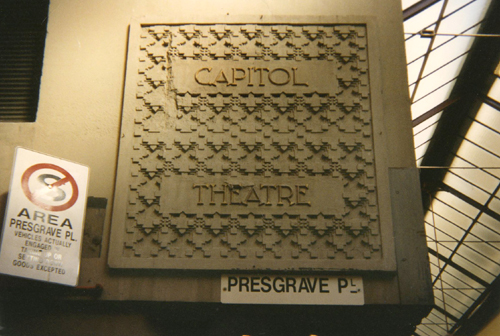 In planning the building's design, the manager for the building's owner suggested that the auditorium ceiling should be, according to writer Peter Harrison,
decorated with glass crystals, a scarcely practical idea, but one which Griffin translated into an intricate design of immense white plasterboard 'crystals', banks of triangular troughs concealing 4,000 lamps of three primary colors, red, blue and yellow, all controlled by dimmers. Combined, the white light made the plaster prisms appear translucent. Between performances the auditorium vibrated to the strains of Australia's first mighty Wurlitzer organ and the colors changed, spreading and retracting in glowing waves across the myriad facets of the upper walls and ceiling.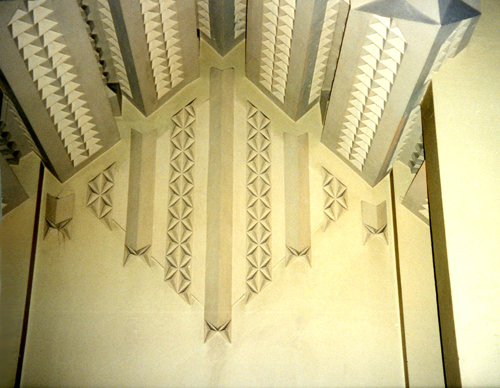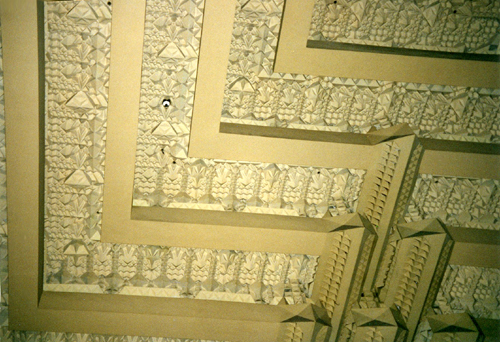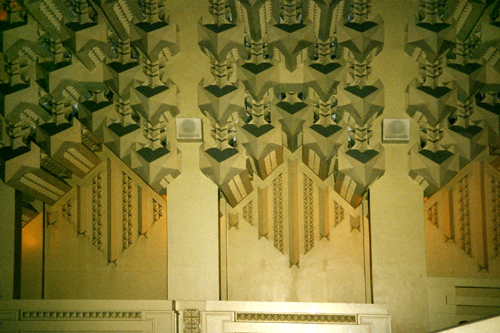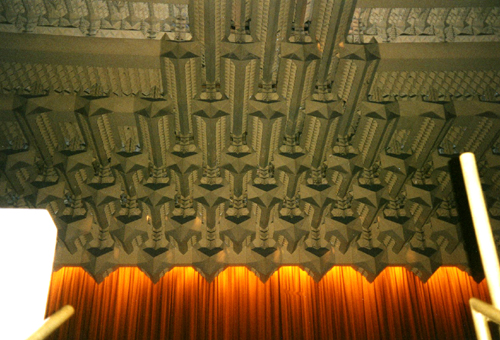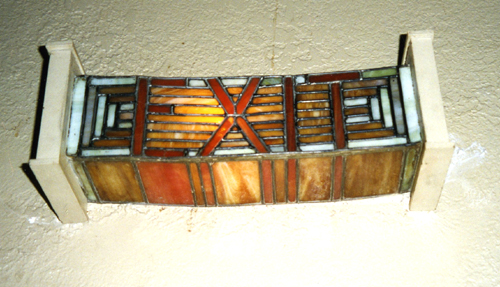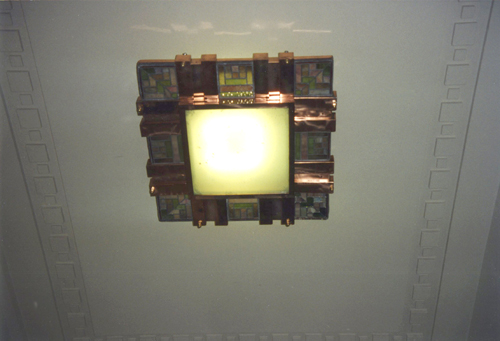 The building originally had sumptuous Sullivanesque lobbies and sinuous stairways with filligreed lighting fixtures. These spaces were ruined when the building was remodeled in the 1960s to make way for a shopping arcade. However, the spectacular theatre has been retained. The building was purchased by RMIT University in 1999 and is in current usage by the university for both university lectures and events. It is also used as a venue for both the Melbourne International Film Festival and Melbourne International Comedy Festival.
For more photos, click on these links:
Capitol Theatre and RMIT University brochure

Elevation drawing courtesy of the National Library of Australia: Harrison Papers.
Top nine photos by Wayne W. Wood.
Bottom two photos courtesy of RMIT University.