Peacock House
Monte Flores, Puerto Rico

Antonin Nechodoma, 1924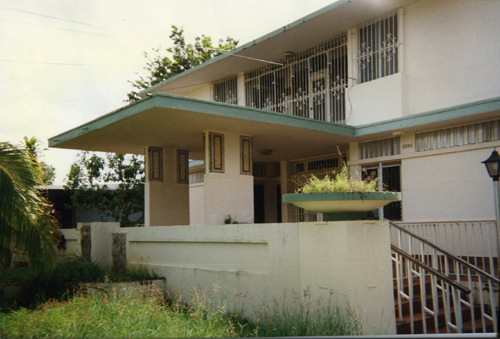 Located just two houses down from Nechodoma's own residence (which was demolished in the 1950s), this is one of several homes Nechodoma designed and built in the Monte Flores subdivision in San Juan. It was published in The Western Architect as well as House and Garden magazine, which featured dramatic day and night photographs of the house.
Although currently in great disrepair, the Peacock House exemplifies Nechodoma's architecture during this period. Architect and author Thomas Marvel wrote:
As with others who had designed in the Prairie School idiom, Nechodoma was interested in exploring new forms. All his last buildings were of exposed concrete, using no paint or plaster on the exterior. This finish had been a favorite since his earliest buildings, and nowhere in the Prairie School realm has it been used so extensively and continually over so many years. Certainly this finish is more suitable to a tropical climate where the differential temperatures from exterior to interior are minimal than a climate of freeze-thaw winters where there is a need for insulation. He profusely used glass mosaics and stained glass windows as an integral element in all of his last projects. Previously he had always done this, but it took on an intensity, almost obsessive, as if the architecture and craft were by necessity of one design intention. His landscape designs and added pools, fountains, and sculptures. His landscapes were dramatized by day with brilliant colored glass mosaics and by night with lighting designed to accentuate the block-like volume of the homes.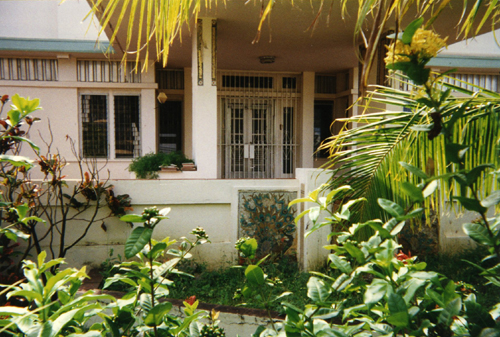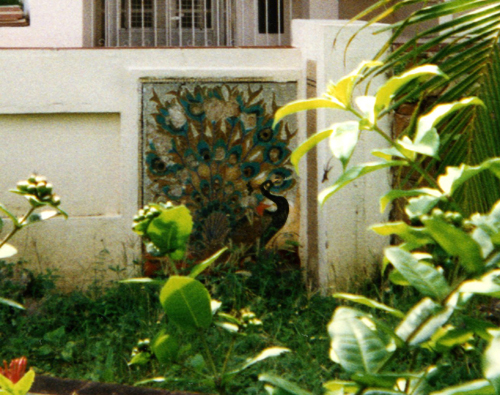 One of the artistic highlights of the Peacock House is the eponymous peacock mosaic in the wall behind the fountain pool, and it is part of the layering effect of walls and spaces as the viewer looks at the house. The dramatically cantilevered canopy defines the entrance.

Photos courtesy of Wayne W. Wood.

References
• Thomas S. Marvel.: Antonin Nechodoma: The Prairie School in the Caribbean. Gainesville, Florida: University Press of Florida, 1994.