House
1311 Hubbard Street (moved from 29 East 2nd Street)
Jacksonville, Florida 32206-5023
Ransom Buffalow, c. 1918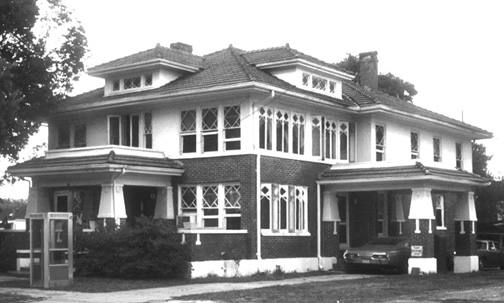 This is Buffalow's only Prairie School building in the Springfield neighborhood, but it compares very well with his numerous designs in the Riverside-Avondale Historic District across town. In fact, the diamond-shaped pattern in the window muntins is perhaps his most successful display of Prairie-style fenestration (see
3305 Riverside Avenue
and
2101 College Street
).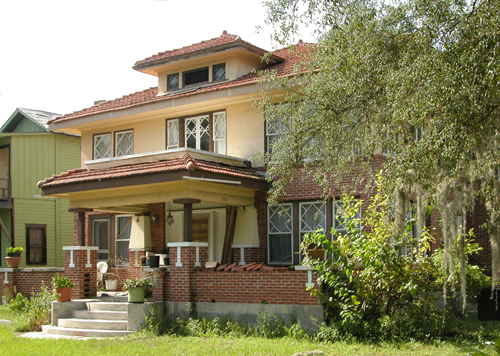 This house was moved several decades ago to its present location, and it has suffered from benign neglect ever since. Luckily, it still retains its original tile roof. Neighborhood preservationists remain hopeful for the restoration of this striking house.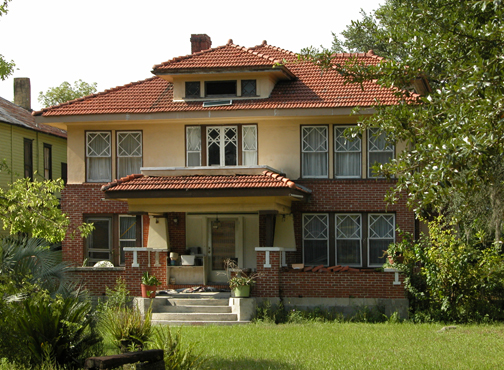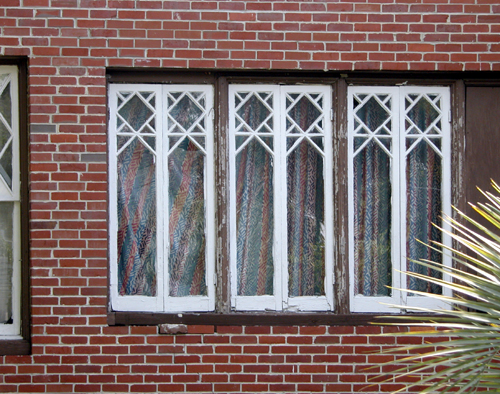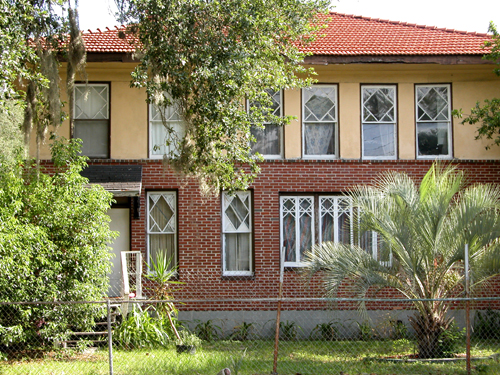 Listed in the National Register of Historic Places in 1987 as part of the Springfield Historic District.

Photos by Wayne W. Wood.

References
• Broward, Robert C.: The Architecture of Henry John Klutho: The Prairie School in Jacksonville. Jacksonville, Florida: The Jacksonville Historical Society, 2003.
• Wood, Wayne W.: Jacksonville's Architectural Heritage: Landmarks for the Future. Gainesville, Florida: University Press of Florida, 1996.