House
2149 Herschel Street
Jacksonville, Florida 32204-3819
Henry A. Taylor, 1916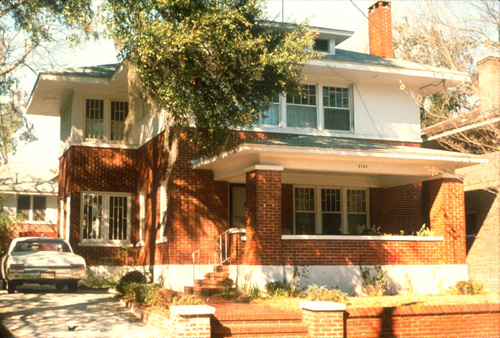 This residence is another example of Henry Taylor's adaptation of the Prairie School in Jacksonville. Of interest here are the abstract design in the window muntins, broad roof overhangs, and the way the brick sidewalk and retainer wall form a continuum with the brick of the lower portion of the house.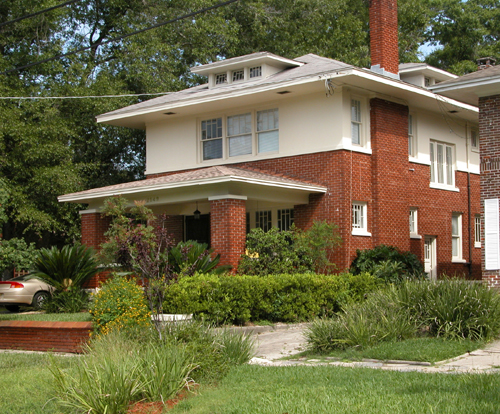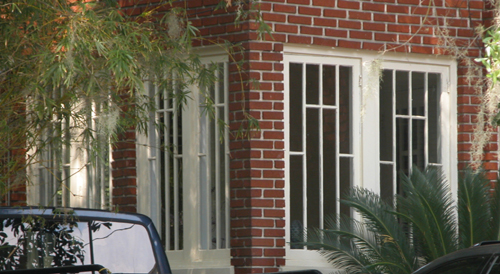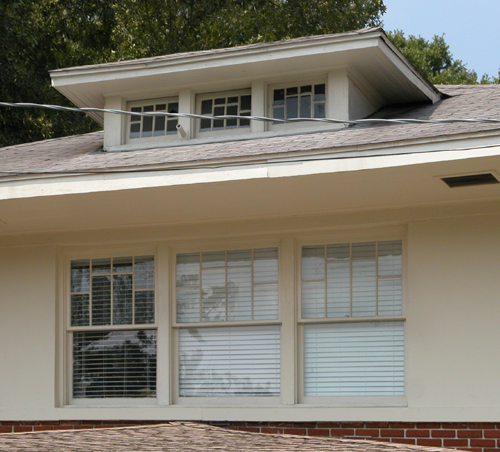 Listed in the National Register of Historic Places in 1985 as part of the Riverside Historic District.
Photos by Wayne W. Wood.
References
• Broward, Robert C.: The Architecture of Henry John Klutho: The Prairie School in Jacksonville. Jacksonville, Florida: The Jacksonville Historical Society, 2003.
• Wood, Wayne W.: Jacksonville's Architectural Heritage: Landmarks for the Future. Gainesville, Florida: University Press of Florida, 1996.