This well proportioned brick house with a green tile roof is another of Henry Taylor's Prairie School efforts. The full-width porch and second-story beltcourse below the windows add to its horizontal emphasis.This residence was built for Leon Cheek, head of the Cheek-Neal Coffee Company, which later became the Maxwell House Coffee Company. In 1928, Cheek constructed a new riverfront house one block away at 2263 River Boulevard. This Jacobethan Revival castle is one of Jacksonville's most most extravagant homes.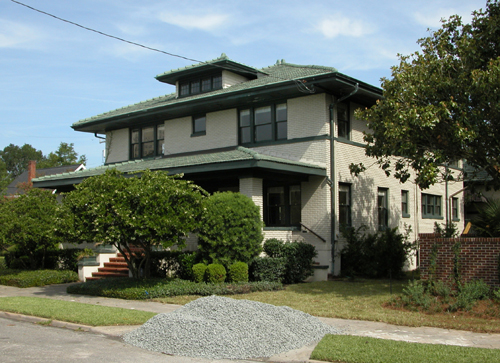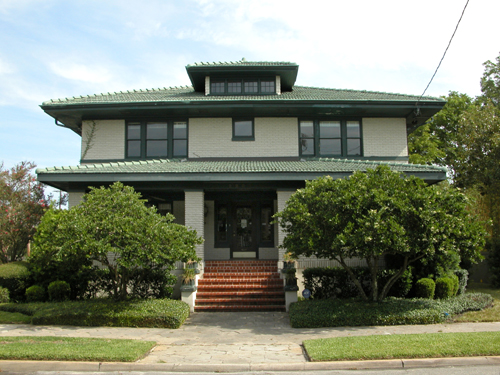 Listed in the National Register of Historic Places in 1985 as part of the Riverside Historic District.
Photos by Wayne W. Wood.