Delgado Building
2544 Oak Street
Jacksonville, Florida 32204-4584
Mark & Sheftall, 1919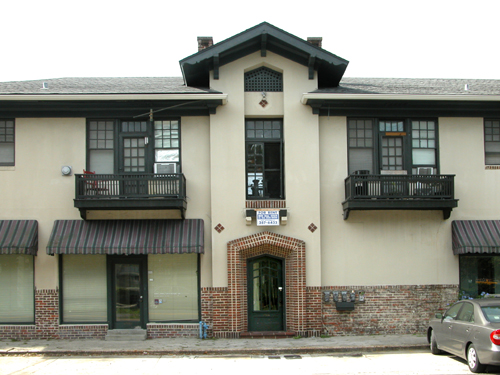 Designed by Klutho's two proteges Mark and Sheftall, this mixed-use Prairie-style building has a vertical central tower joining two horizontal wings. The roof of the central tower, the attic grille, the brick entranceway, and even the muntins on the front door emphasize the angle of upward thrust. Wooden cantilevered balconies on the upper story pronounce the horizontal lines of the wings and also reveal that the upper floor contains residential apartments. The large plate glass windows on the first floor similarly emphasize the horizontal, as well as designate the ground floor as retail space. A red brick band across the base of the building ties the whole composition together. A pretentious scrolled pattern above the cantilevered corner entrance emphasizes its lack of visible support and shows the inventiveness of the architects. The Delgado Building was constructed for architect Leeroy Sheftall's mother-in-law, Delores Delgado. Sheftall owned the property across Oak Street, where he built the Frances Court Apartments, named for his daughter.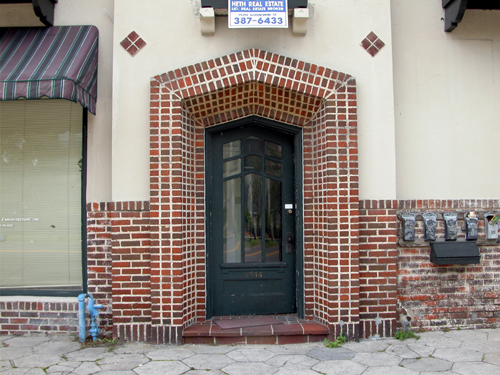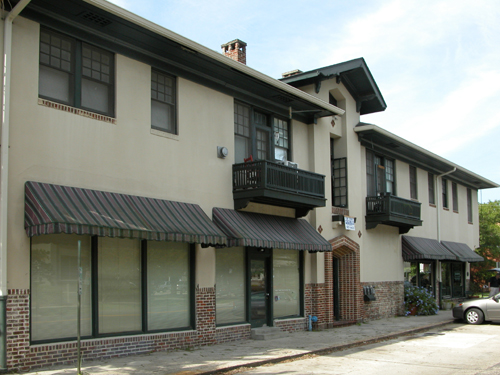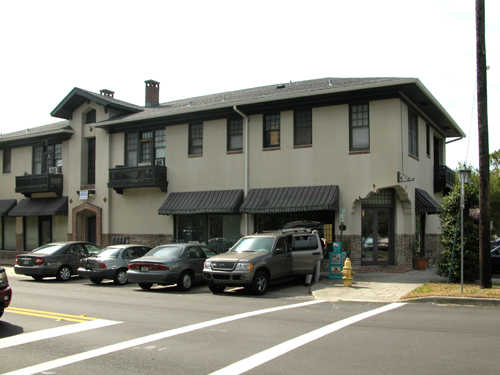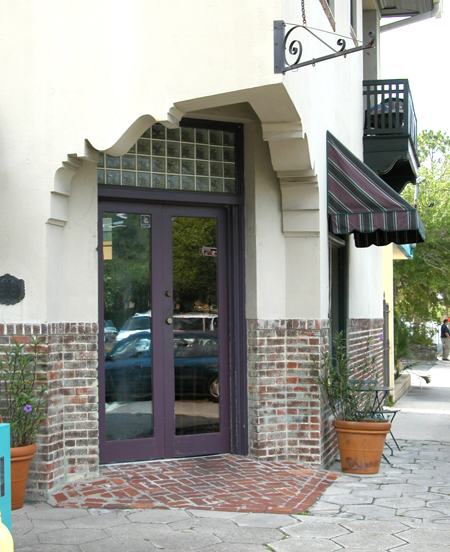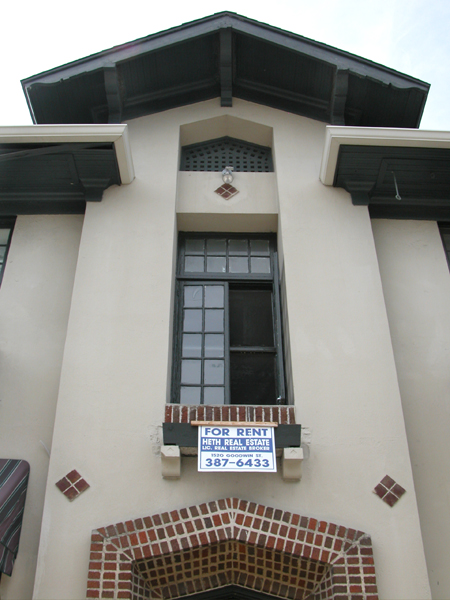 Listed in the National Register of Historic Places in 1985 as part of the Riverside Historic District.

Photos courtesy of Wayne W. Wood.

References
• Broward, Robert C.: The Architecture of Henry John Klutho: The Prairie School in Jacksonville. Jacksonville, Florida: The Jacksonville Historical Society, 2003.
• Wood, Wayne W.: Jacksonville's Architectural Heritage: Landmarks for the Future. Gainesville, Florida: University Press of Florida, 1996.