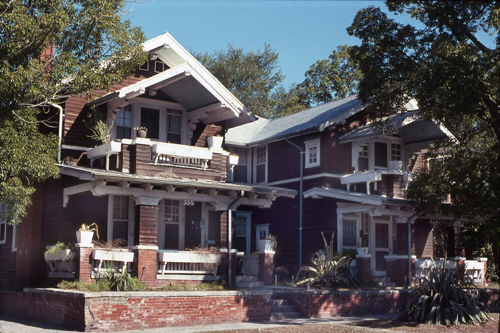 Built and owned by Charles Drayer, this two-story apartment building is a skillful adaptation of the Prairie style. The dark clapboard siding contrasts nicely with the light-colored trim, emphasizing the horizontal lines of the building. The most dramatic feature of the facade is the design of the porches, with rectangular piers carrying intersecting crossmembers, which in turn support balconies covered by cantilevered canopies. The main roofline parallels the angle of these canopies and, with the U-shaped plan of the building, forms a pleasant rhythmic symmetry. This building closely resembles two apartment buildings in Riverside, located at 1620-1634 Donald Street and 2110-2114 Herschel Street.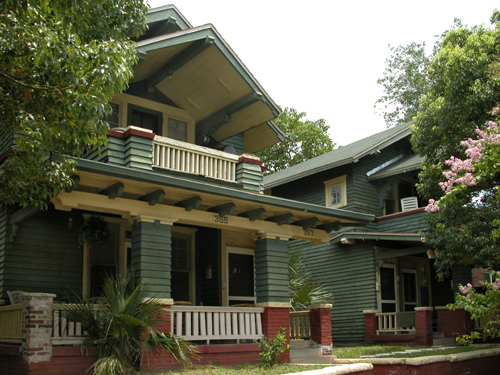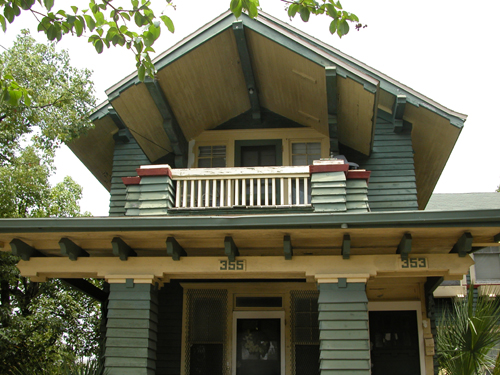 Listed in the National Register of Historic Places in 1987 as part of the Springfield Historic District.
Photos by Wayne W. Wood.
References

• Broward, Robert C.:
The Architecture of Henry John Klutho: The Prairie School in Jacksonville
. Jacksonville, Florida: The Jacksonville Historical Society, 2003.
• Wood, Wayne W.:
Jacksonville's Architectural Heritage: Landmarks for the Future
. Gainesville, Florida: University Press of Florida, 1996.