Apartments
2114-2120 Herschel Street
Jacksonville, Florida 32204-3820
Mark & Sheftall, 1915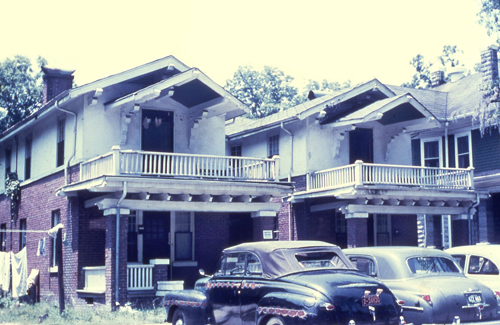 A pair of bravura cantilevered canopies soar above the balcony entrances on this two-story apartment building.These balconies shelter the porches below, with rectangular piers carrying intersecting crossmembers. The main roofline parallels the angle of the canopies. This U-shaped building closely resembles two other Jacksonville apartment buildings,
1620-1634 Donald Street
and
349-355 West Fifth Street
.
Listed in the National Register of Historic Places in 1985 as part of the Riverside Historic District.
Archival photo courtesy of Robert C. Broward.
Color photo by Wayne W. Wood.