Home Telephone Building I
2036 Forbes Street
Jacksonville, Florida 32204-3802
W. Mulford Marsh, 1914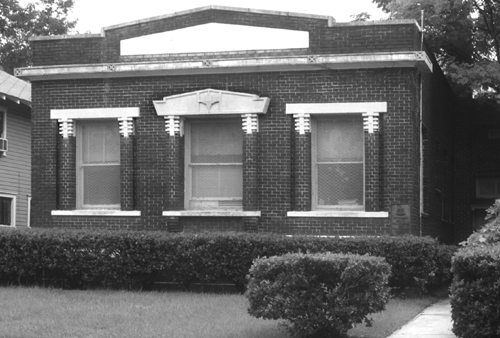 The facade is a bold statement for such a modest building, displaying the architect's enthusiasm for Prairie-style ornamentation. White masonry bands, including a subtly detailed cornice, contrast nicely with the dark colored brick. This horizontal flow is emphasized further by the decorative lintels over the windows and the front door, which are supported by square brick pilasters that have abstract Prairie-style capitals. This building was originally constructed for the Home Telephone Company, which began service in Jacksonville in 1914. (Architect H.J. Klutho designed a much larger Prairie School building for this same client downtown at 29 East Adams Street.) The first automatic switching equipment in the southeastern U.S. was located in this facility, allowing Home Telephone customers to dial their own calls without having to call the "operator." In 1920 Southern Bell bought the Home Telephone Company and four years later expanded the rear of this building. This is one of several Prairie School buildings designed by achitect Mulford Marsh before he joined Harold Saxelbye to become one of Jacksonville's most prolific, albeit traditional, architectural partnerships.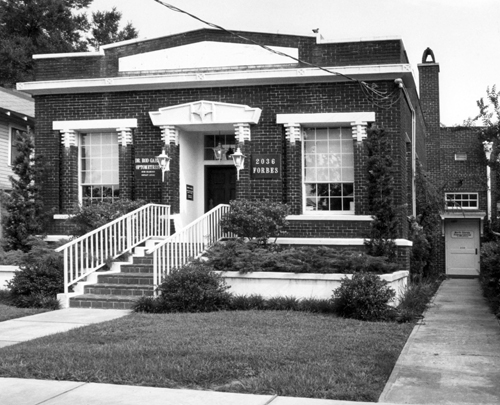 Home Telephone Building after remodeling in the 1980s.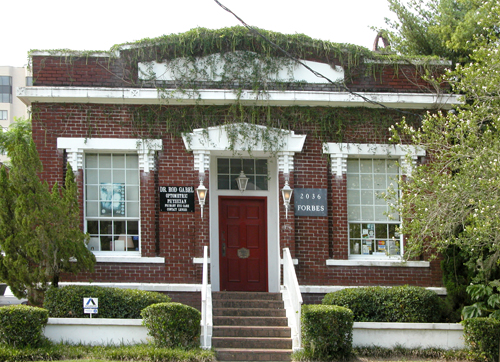 Listed in the National Register of Historic Places in 1985 as part of the Riverside Historic District.

Photos by Wayne W. Wood.

References
• Broward, Robert C.: The Architecture of Henry John Klutho: The Prairie School in Jacksonville. Jacksonville, Florida: The Jacksonville Historical Society, 2003.
• Wood, Wayne W.: Jacksonville's Architectural Heritage: Landmarks for the Future. Gainesville, Florida: University Press of Florida, 1996.