Merrill-Stevens Shipyard Administration Building
2431 Atlantic Boulevard
Jacksonville, Florida 32207-3563
Henry John Klutho, 1918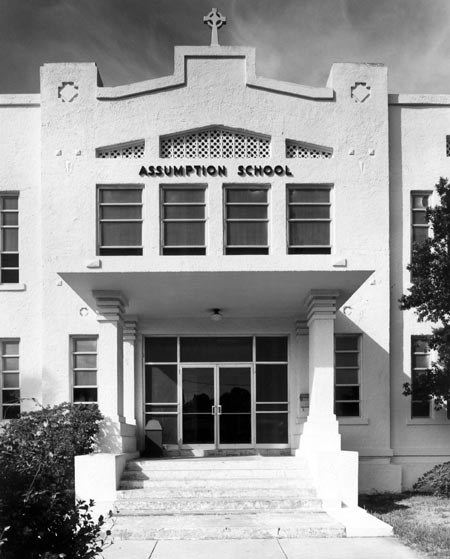 During World War I the Merrill-Stevens Co. constructed a large ship-building facility on this site, and twenty-five ships were built here for the war effort. The eighty-acre complex contained ten major buildings including this administration building, which was completed in 1918. The administration building was under construction at the same time as the Fletcher Park War Housing Project for the shipyard workers. The two projects were less than half a mile apart in South Jacksonville, and both were constructed by W. P. Richardson with H. J. Klutho as the principal architect. The administration building was Klutho's final Prairie-style building. From 1939 to 1942 this building housed the U.S. Works Projects Administration Sewing Project. In 1949 it became the Assumption School, a private Catholic elementary school. During remodeling the original brick facade was stuccoed over, the windows were altered, and some of Klutho's original ornamentation was lost. The most significant detail remaining is the canopy over the main entrance, which consists of a bold cantilevered slab supported by piers and pilasters with segmented capitals. The last of the two original Merrill-Stevens boat-assembly slips on the river, which were man-made inlets nearly one thousand feet in length, were filled in 1983 to create new land area for Bishop Kenny High School.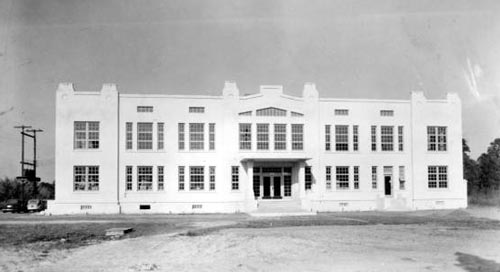 circa 1942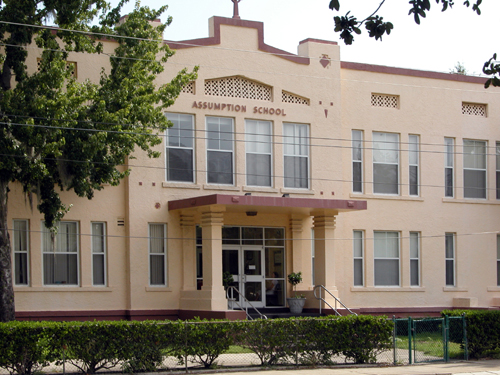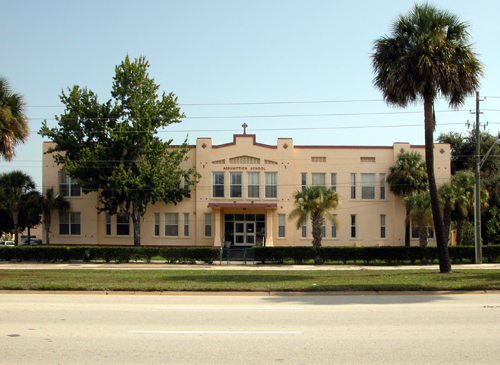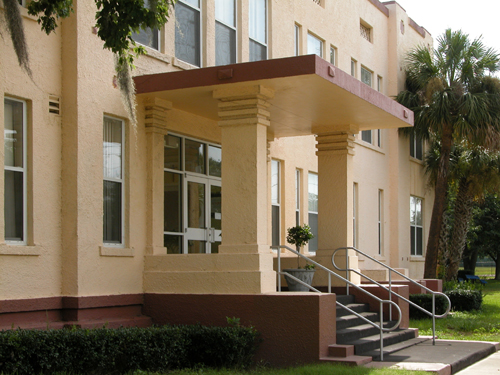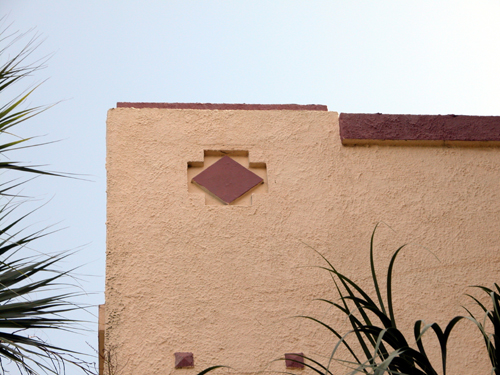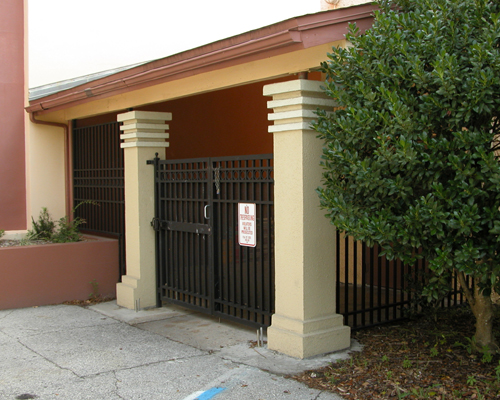 Photos by Judy Davis and Wayne W. Wood.

References
• Broward, Robert C.: The Architecture of Henry John Klutho: The Prairie School in Jacksonville. Jacksonville, Florida: The Jacksonville Historical Society, 2003.
• Wood, Wayne W.: Jacksonville's Architectural Heritage: Landmarks for the Future. Gainesville, Florida: University Press of Florida, 1996.