Clementine Porter House
2911 Riverside Avenue
Jacksonville, Florida 32205-8108
R. Lee Sevil, 1915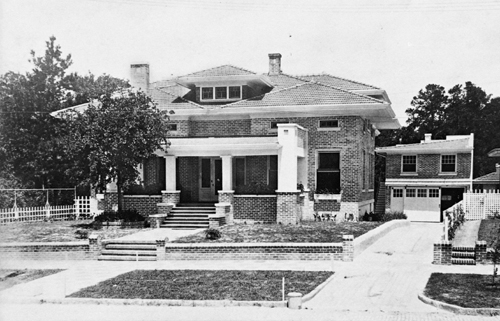 A few months after the death of prominent businessman Thomas V. Porter, his widow Clementine had this house built in Riverside and moved out of their large Klutho-designed mansion downtown. Little is known about the obscure architect R. Lee Sevil who designed and built this house, except that he consciously explored the Prairie School idiom in this design. The tile roof is a complex arrangement of intersecting low-pitched hips, with eaves that project nearly five feet. The monolithic piers on the porch establish a counterpoint to the strong horizontal geometry of this one-story house. The Savannah gray brick exterior, a building material rarely seen in Jacksonville, contrasts nicely with the green tile on the roof and white masonry trim.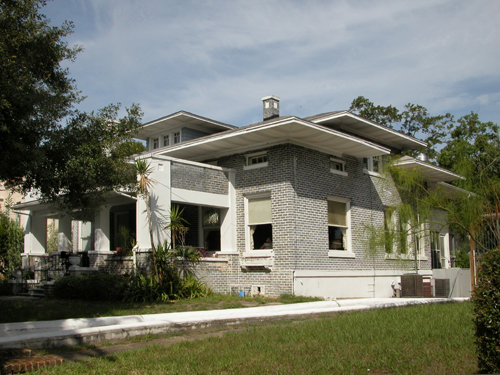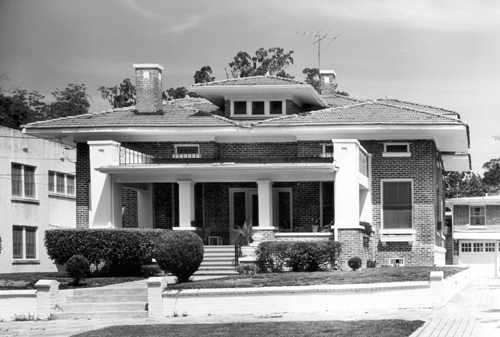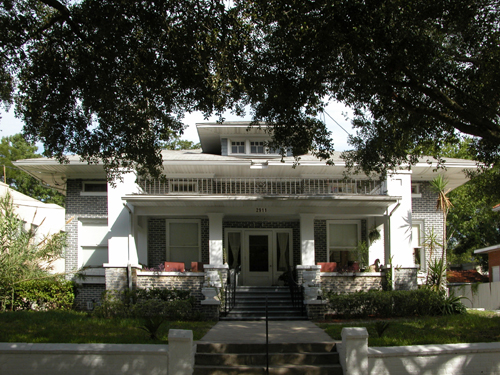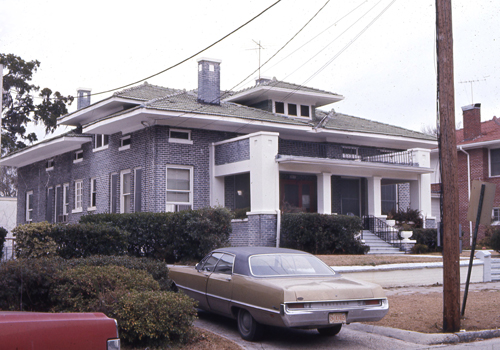 Listed in the National Register of Historic Places in 1985 as part of the Riverside Historic District.
Photos courtesy of Wayne W. Wood.
References
• Broward, Robert C.: The Architecture of Henry John Klutho: The Prairie School in Jacksonville. Jacksonville, FL: The Jacksonville Historical Society, 2003.
• Wood, Wayne W.: Jacksonville's Architectural Heritage: Landmarks for the Future. Gainesville, FL: University Press of Florida, 1996.