San Juline Apartments
1617-1637 Riverside Avenue
Jacksonville, Florida 32204-4012
Roy A. Benjamin, 1916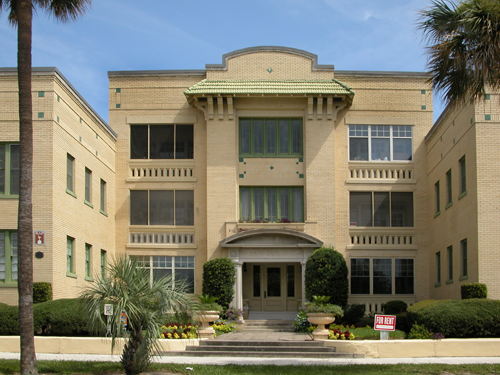 From 1914 to 1925, architect Roy A. Benjamin and builder H. F. McAden teamed up to build numerous elegant apartment buildings and did much to advance the acceptance of "an apartment as a home," a concept new to Jacksonville in the World War I era. The San Juline was the grandest of these apartment projects. It was touted to have "every known convenience, such as steam heat, gas, and speaking tubes" to make it "high class." All fourteen of the apartments face the river overlooking Memorial Park, and the thinness of the building gives every apartment a rear exposure as well, assuring "perfect ventilation" from the "cooling river breezes." The strong horizontal lines of the San Juline are emphasized by the broad bands of windows, decorative brickwork, Prairie-style planters, recessed porches, and cantilevered balconies. This building was Benjamin's only significant attempt at a Prairie School design. In 1982 the San Juline was converted from apartments to condominiums.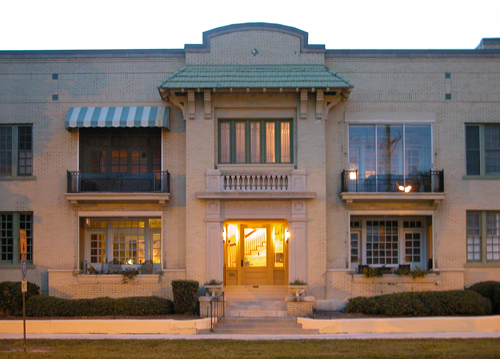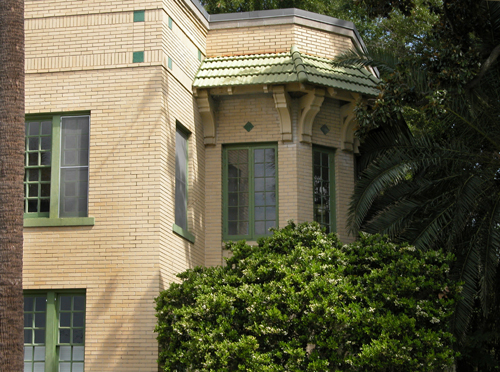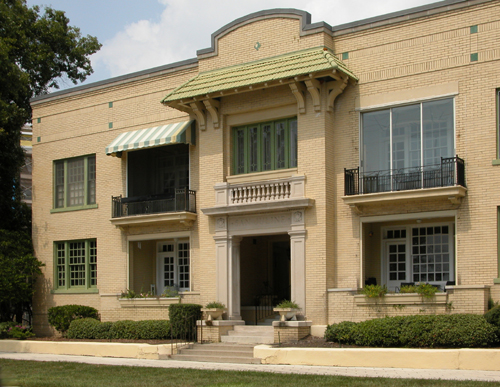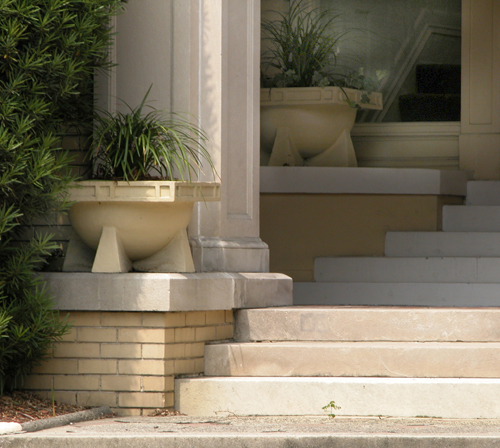 Listed in the National Register of Historic Places in 1985 as part of the Riverside Historic District.

Photos by Wayne W. Wood.

References
• Broward, Robert C.: The Architecture of Henry John Klutho: The Prairie School in Jacksonville. Jacksonville, Florida: The Jacksonville Historical Society, 2003.
• Wood, Wayne W.: Jacksonville's Architectural Heritage: Landmarks for the Future. Gainesville, Florida: University Press of Florida, 1996.