James A. Yates House
2254 Riverside Avenue
Jacksonville, Florida 32204-4620
W. Mulford Marsh, 1916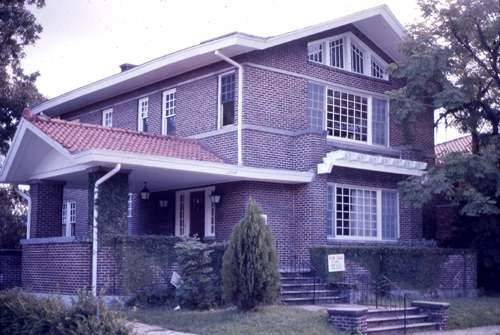 Architect Mulford Marsh designed several fine Prairie-style residences prior to 1919 when he began his partnership with Harold Saxelbye, who was devoted to more traditional styles. This residence is probably the best design of Marsh's early career. Its gently sloping prow roof with flared eaves is echoed by the cantilevered porch roof and the prow-shaped porch railing. The horizontal predominance of the house is emphasized by masonry bands, a trellis, the rooflines, and the terraced front stairs, all of which are skillfully set off against the vertical progression of broad windows on the front of the house. This interplay of vertical and horizontal lines is dramatized by the upper-story windows whose lintels and muntins parallel the roofline. The house was originally built at a cost of $9,500 for James A. Yates, a Jacksonville attorney.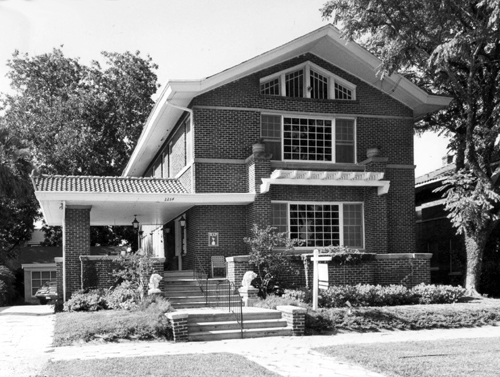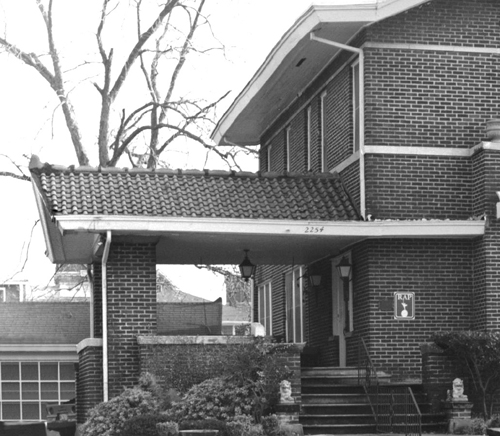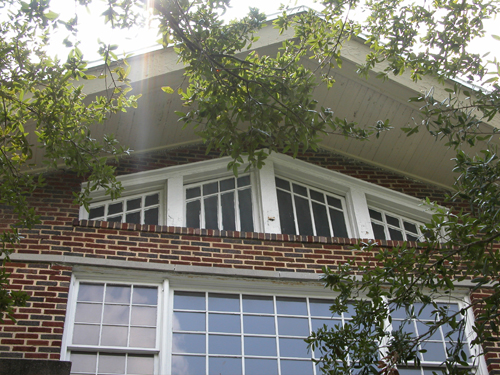 Listed in the National Register of Historic Places in 1985 as part of the Riverside Historic District.

Photos by Wayne W. Wood and Judy Davis.

References
• Broward, Robert C.: The Architecture of Henry John Klutho: The Prairie School in Jacksonville. Jacksonville, Florida: The Jacksonville Historical Society, 2003.
• Wood, Wayne W.: Jacksonville's Architectural Heritage: Landmarks for the Future. Gainesville, Florida: University Press of Florida, 1996.