W.L. Sharkey House
2105 North Pearl Street
Jacksonville, Florida 32206-3644
Architect unknown, c. 1915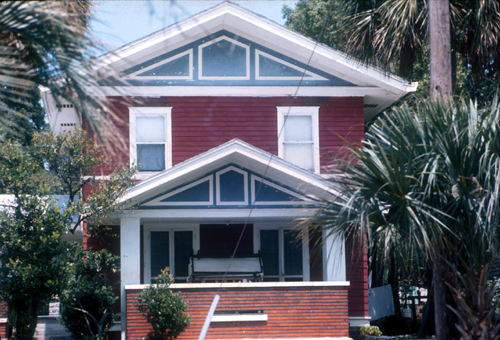 This is one of the few wooden frame buildings in Jacksonville that successfully articulates the Prairie style. The predominantly horizontal lines of the house are emphasized by the low-pitched prow rooflines, the brick porches, and the contrasting panels in the porch pediments and gable ends. The wooden clapboards on the first floor are twice as wide as those on the second floor, and the two stories are further separated by a wooden beltcourse.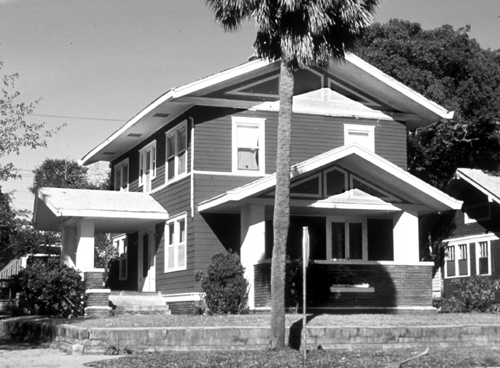 The porch on the south side originally had a boldly cantilevered roof, but this effect was ruined when this porch was enclosed in recent years. W.L. Sharkey, co-owner of Gilreath's Quick Lunch on West Bay Street, was the original owner of this residence.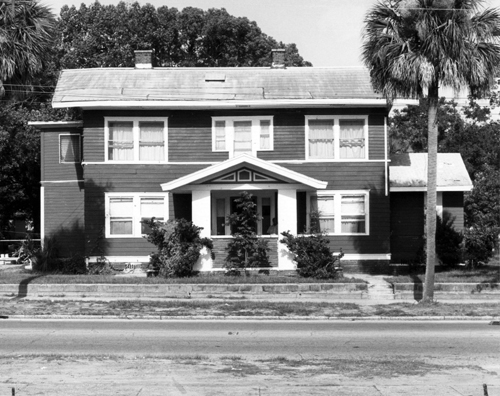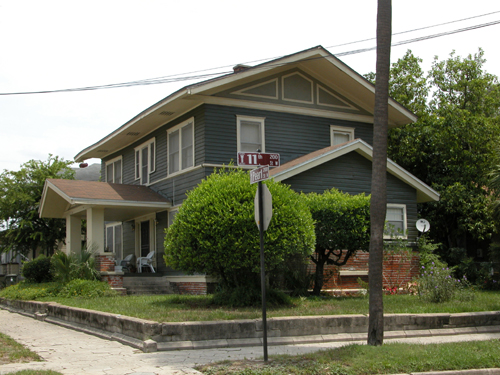 Listed in the National Register of Historic Places in 1987 as part of the Springfield Historic District.
Photos by Robert C. Broward, Judy davis, and Wayne W. Wood.
References
• Broward, Robert C.: The Architecture of Henry John Klutho: The Prairie School in Jacksonville. Jacksonville, Florida: The Jacksonville Historical Society, 2003.
• Wood, Wayne W.: Jacksonville's Architectural Heritage: Landmarks for the Future. Gainesville, Florida: University Press of Florida, 1996.