N.L. Snelson House
2254 Post Street
Jacksonville, Florida 32204-3618
N.L. Snelson, 1910-11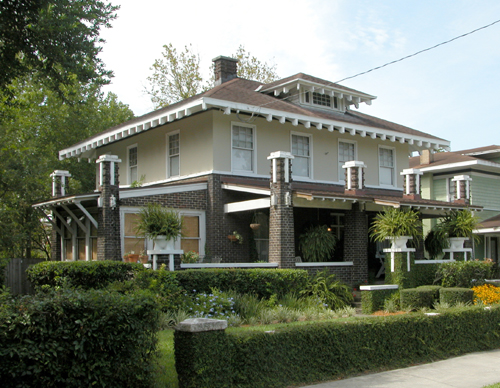 Contractor N. L. Snelson built this highly individualized version of the Prairie style as his own residence. The horizontal lines of the house are emphasized by overhanging eaves with exposed rafter ends, the low-sloping tile roof and dormer, decorative Prairie style planters, and white masonry bands located on the porch rail, between the two stories, and even on the retaining wall in front of the house. The most innovative feature, however, is the front porch, whose battered piers penetrate the cantilevered porch roof. The Prairie style cross motif crowns these piers, as well as the chimney. Snelson was the builder for several other fine Prairie-style houses, 2821 Riverside Avenue and 2165 River Boulevard.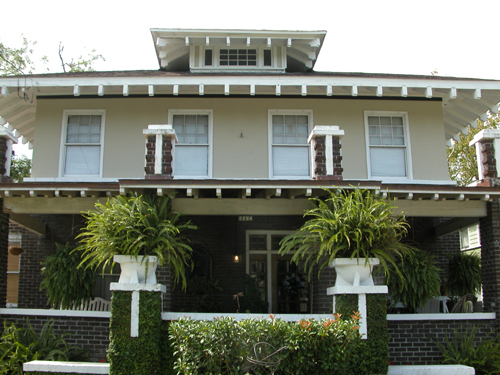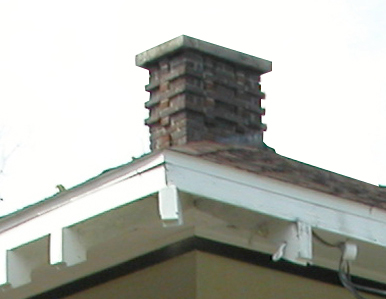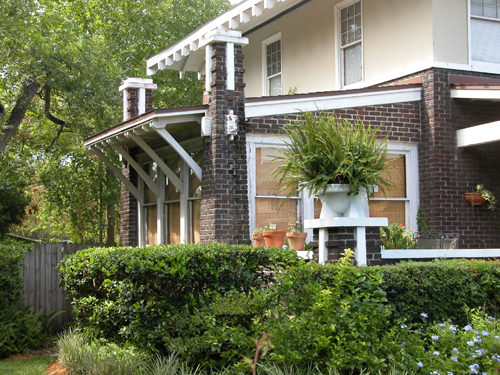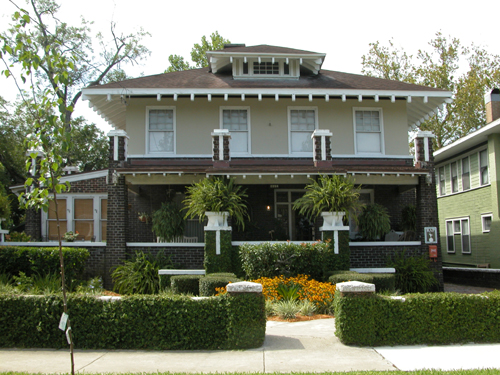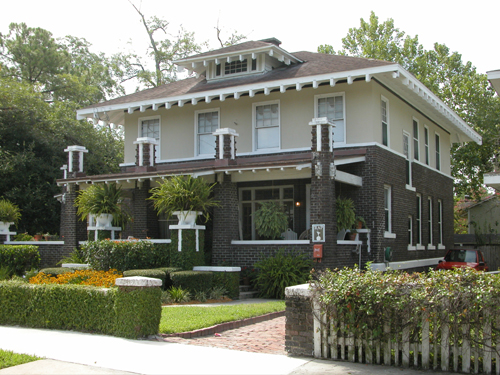 Listed in the National Register of Historic Places in 1985 as part of the Riverside Historic District.
Photos by Wayne W. Wood.
References
• Broward, Robert C.: The Architecture of Henry John Klutho: The Prairie School in Jacksonville. Jacksonville, FL: The Jacksonville Historical Society, 2003.
• Wood, Wayne W.: Jacksonville's Architectural Heritage: Landmarks for the Future. Gainesville, FL: University Press of Florida, 1996.