House
1105 Goodwin Street
Jacksonville, Florida 32204-3805
Henry A. Taylor, 1914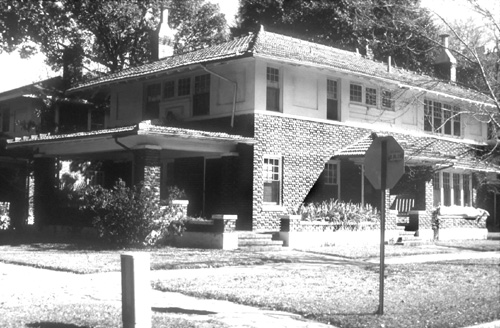 This house originally had a handsome green-tile roof, which has now been replaced with conventional shingles. It has broad eaves, which are repeated in the two entry-porch roofs. Rectangular insets in the second-story stucco fill the voids between the windows and help to emphasize the geometric planes of the facade.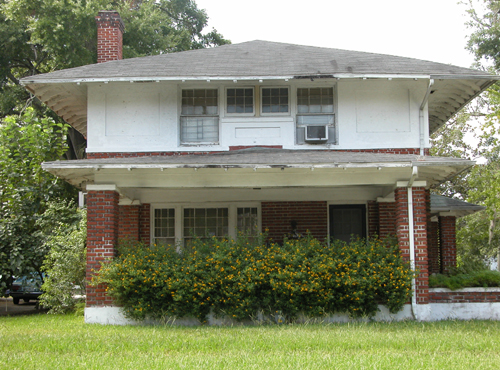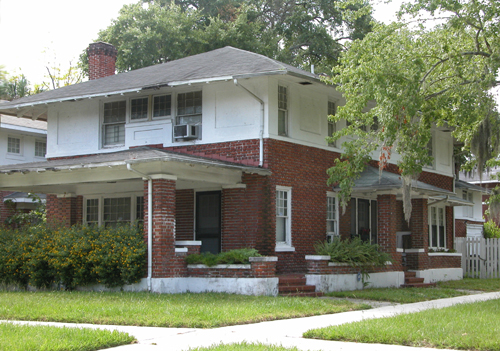 This house was one of many Taylor built for real estate developer T. V. Kirk, and it is very similar in appearance to another Taylor house at 1644 McDuff Avenue.
Listed in the National Register of Historic Places in 1985 as part of the Riverside Historic District.
Photos courtesy of Wayne W. Wood.
References
• Broward, Robert C.: The Architecture of Henry John Klutho: The Prairie School in Jacksonville. Jacksonville, Florida: The Jacksonville Historical Society, 2003.
• Wood, Wayne W.: Jacksonville's Architectural Heritage: Landmarks for the Future. Gainesville, Florida: University Press of Florida, 1996.