Lucius T. Smith House
2821 Riverside Avenue
Jacksonville, Florida 32205-8210
Designer unknown, 1913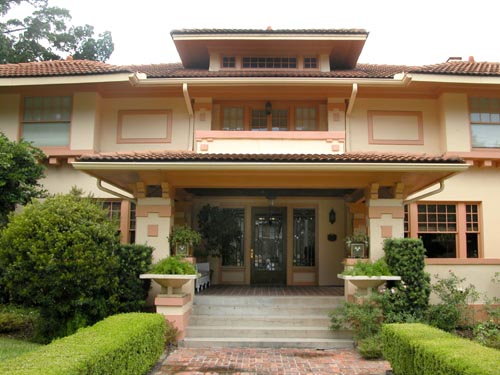 Prominently sited on a large corner lot, this is one of the best remaining Prairie School residences in Jacksonville. The broad overhanging eaves, canopies, and extensive windows provide natural cooling and ventilation in Florida's tropical weather, allowing the windows to remain open in the rainy season. The ornamentation is simple and abstract and contributes to the horizontal rhythm of the composition.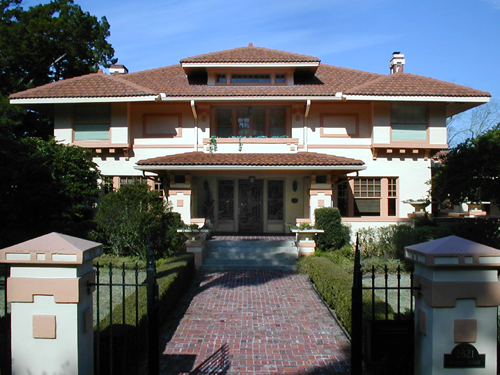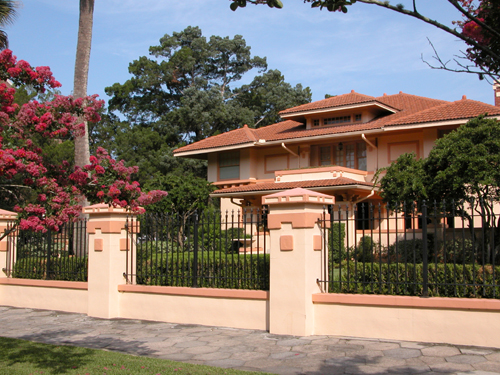 Lucius T. Smith, a real estate developer, was the first owner of this house. Although its architect is unknown, the overall design was obviously influenced by Klutho's
George W. Clark Residence
at 2059 Riverside Avenue (built in 1911 and now demolished). Smith's house originally had a red brick first story, like the garage in the rear, which further emphasized the strong horizontal flow of the exterior. In 1946 the house was converted to an osteopathic hospital, and a highly unsympathetic addition was added to cover much of the front of the house. The brick was stuccoed over. Thirty years later it was dramatically restored to become a residence again, but the brick of the lower story could not be salvaged.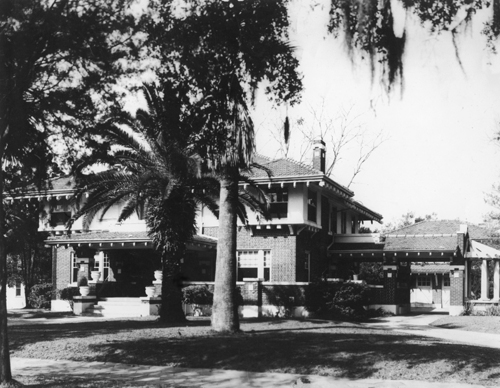 Lucius Smith residence, circa 1930
The identity of the designer of this house has been the subject of much speculation, but the answer has eluded researchers. One tantalizing clue is that
N.L. Snelson
, the contractor for this house, had an office in the
St. James Building
next door to architect Klutho at the time this residence was built. Adding to the enigma is a nearly identical house, the
Langford-Kingston House
, located in Ft. Myers, Florida. Snelson's obituary states that he constructed several buildings in Ft. Myers, which suggests a possible correlation.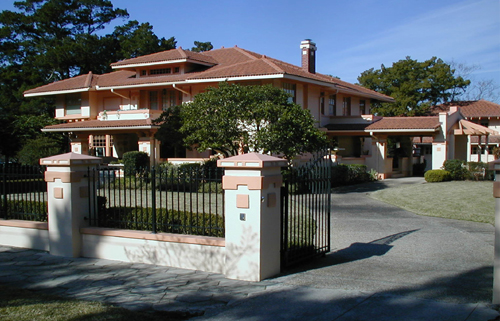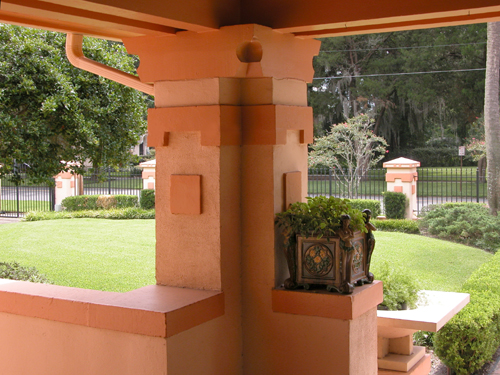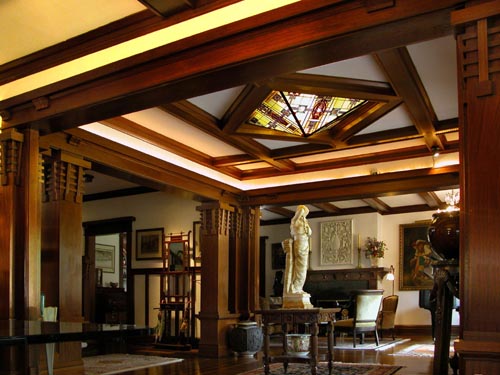 The interior of the house features great flowing spaces and extensive use of mahogany.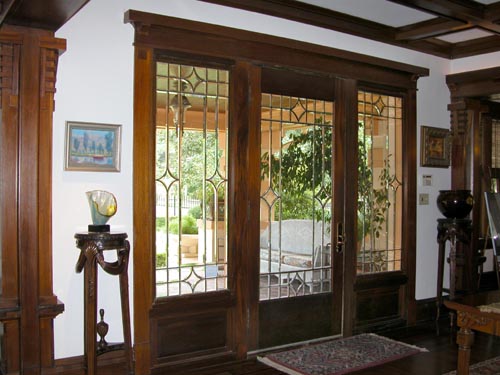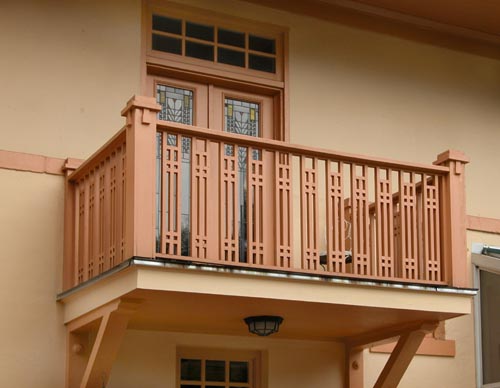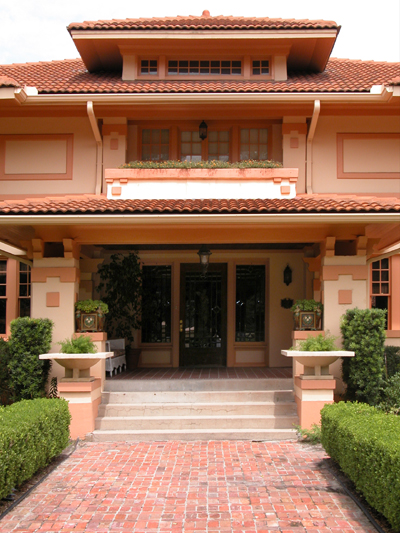 Listed in the National Register of Historic Places in 1985 as part of the Riverside Historic District.
Photos by Wayne W. Wood.
References
• Broward, Robert C.: The Architecture of Henry John Klutho: The Prairie School in Jacksonville. Jacksonville, Florida: The Jacksonville Historical Society, 2003.
• Wood, Wayne W.: Jacksonville's Architectural Heritage: Landmarks for the Future. Gainesville, Florida: University Press of Florida, 1996.